2017!!!!!!!!!
HAPPY NEW YEAR
I'm back!  Life got a bit hectic there and some "stuff" fell to the wayside!  But it's a new year, new kid, new house, new tours!  So much to catch you guys up on!!  I want to first say thank you to all the readers who somehow stumbled across this crazy blog!  You guys, even with the two year hiatus have kept writing with encouraging and supporting messages.  Hearing from Jonny that some of you wanted him to tell me you missed my blog, made me feel so special!  🙂  It will take me a million posts to catch you up on these last two years (and boy do I have some honeys to share!) but let me start with the most important "new" in our lives!
On October 15, 2016 we had news for the kids…
We had prayed and prayed and debated going one more time.  I felt there was another boy floating around out there, meant to be part of the fam.  A bunch of times, we'd be in a busy area and one of us would go "Raimy, Saylor, Rennix, Lilou, OH NO where's…no one else… that's all of you".  There was this feeling from everyone that someone was missing.  Raimy begged daily for a brother.  But if we tried again and it was a girl everyone needed to know mama couldn't do it again.  I didn't even know if my body could carry and deliver a 5th.  But we decided to give it one last go.  If it happened it happened….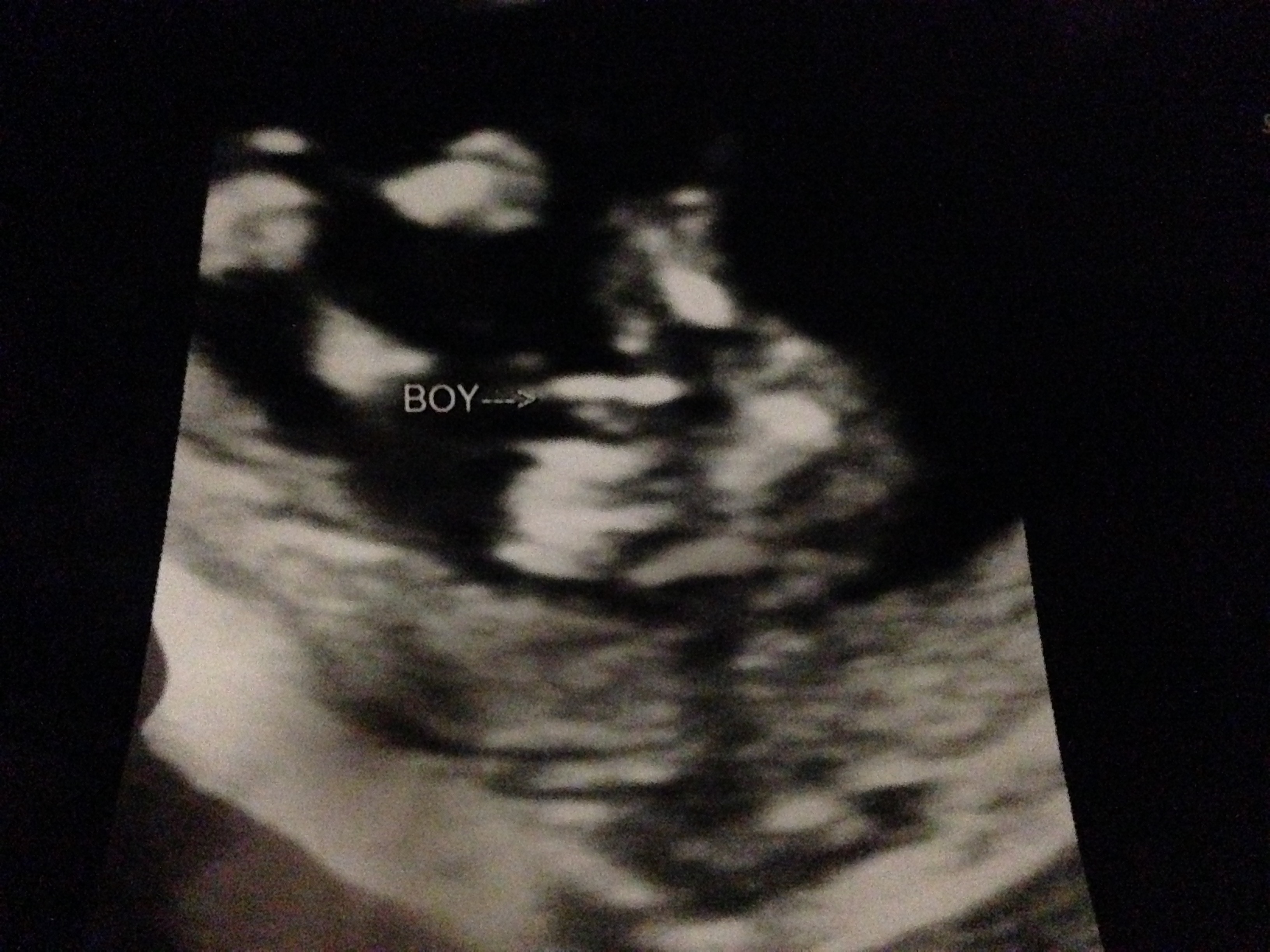 When I saw this microscopic penis, I instantly screamed and cried. The sound that came out of me can only be compared to what I'd think someone witnessing a murder would make. It was such a freak guttural cry that the doctor asked "Is this bad?" Hahaha. I guess the mix of wanting something so badly + hormones are a weird combo in this hot bod of mine!
One day I'll go into all my birth stories but for now I'll give the condensed version of this last little treasure.  I attempted to do this birth at home (for reasons maybe I'll explain in detail later).  After days of hard core contractions on and off and no sign of baby even engaging AND the fact that I was 43 weeks pregnant…yep you heard right- that's almost a MONTH overdue y'all, I gave in to yet another C-section.  Jonny kept postponing shows because we were sure "this was it" a few times… then labor would suddenly stop.  It was rough.  So if you were one of the people that had tickets to a canceled show- I'm sorry!!  I really needed him…I was a beached whale and could barely function!  I could barely take care of myself much less 4 children.  And don't get me started on the failure of a homeschool teacher I was!!!
My giant group ascended on to this poor unsuspecting tiny hospital.  We were the weird 'failed home birth' people and this was the only hospital that would admit me… in a friendly manner.  It was such a small facility that when we entered the parking lot my 8 year old son said "This is shady, turn around".  I agreed…yet still went inside.  I was too tired and worn out to go somewhere else…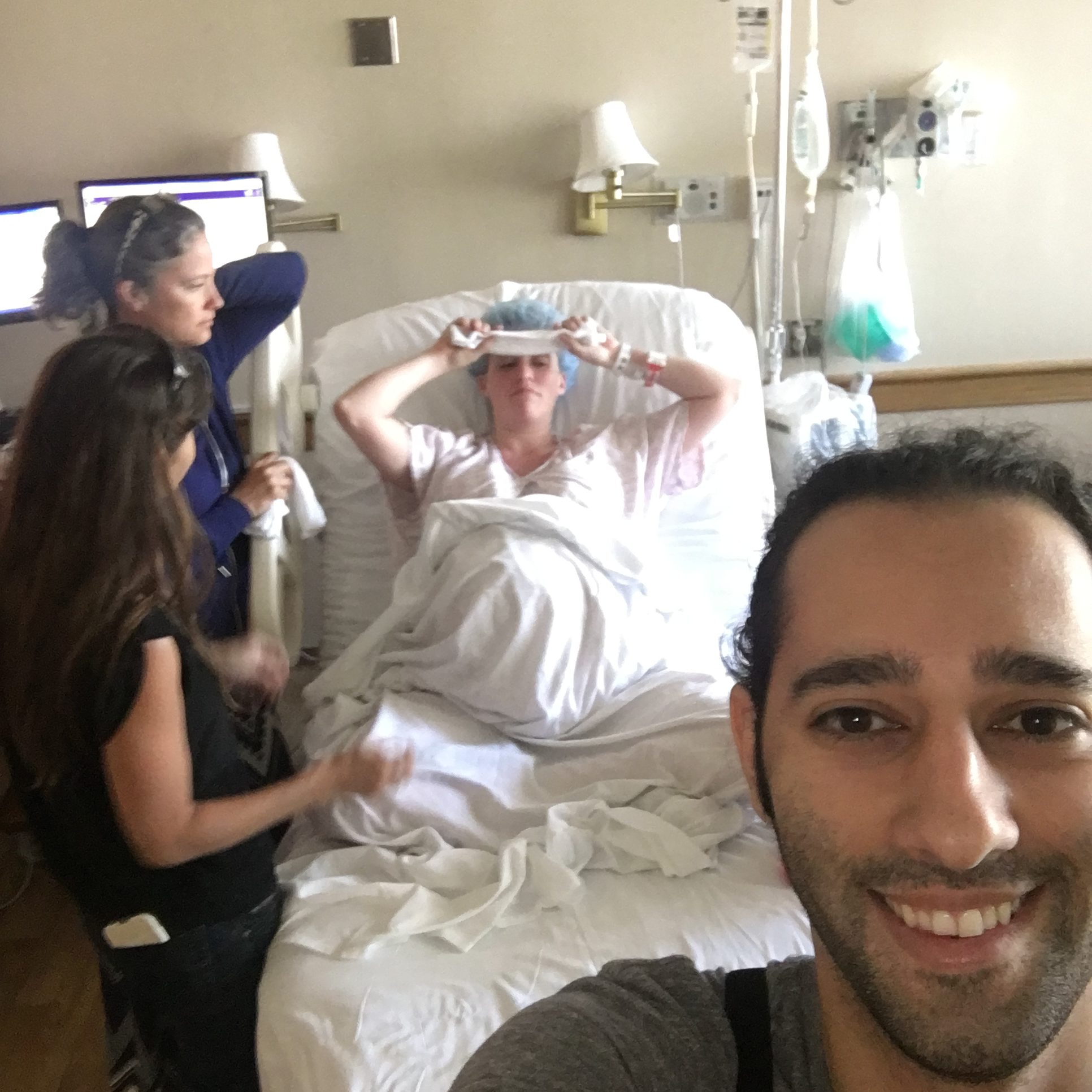 This is me heading in for surgery….  When you look this good, friends take selfies so you'll always have evidence of your beautiful moments.  Thanks Stephan…one day I'll return the favor ;).  P.S. Two seconds after this pic, I had a complete meltdown, panic attack and was hyperventilating as they wheeled me away from my mom, kids and friends to my impending doom.  They even let Jonny stay in and hold me for the spinal, which is 'against hospital laws'.  But after I tried to get up and run they 'bent the rules' just this once.  Probably one of my finer moments… not to brag.
 He was welcomed May 31, 2016 into the anxious arms of his 4 older siblings who were shocked at his size!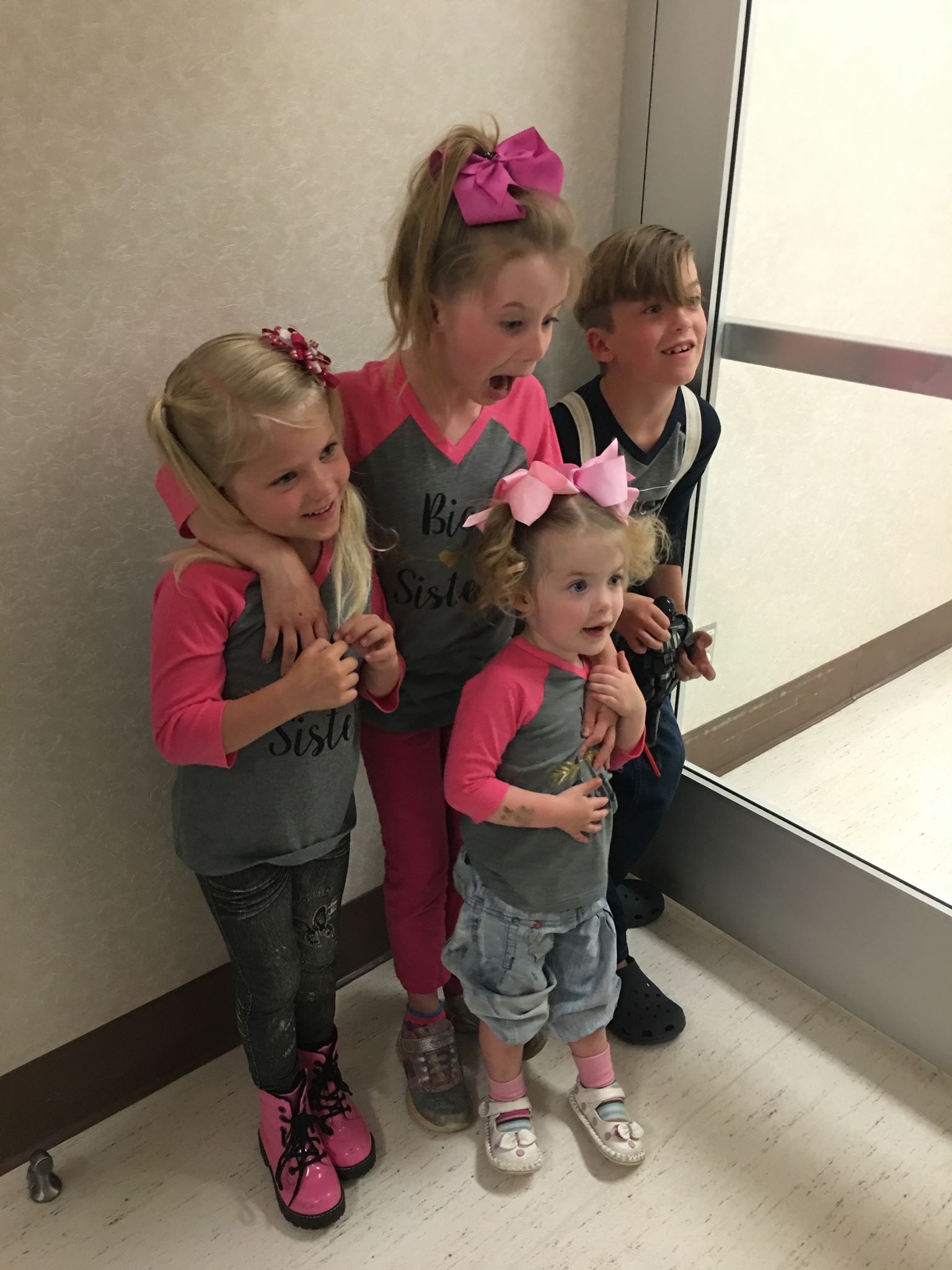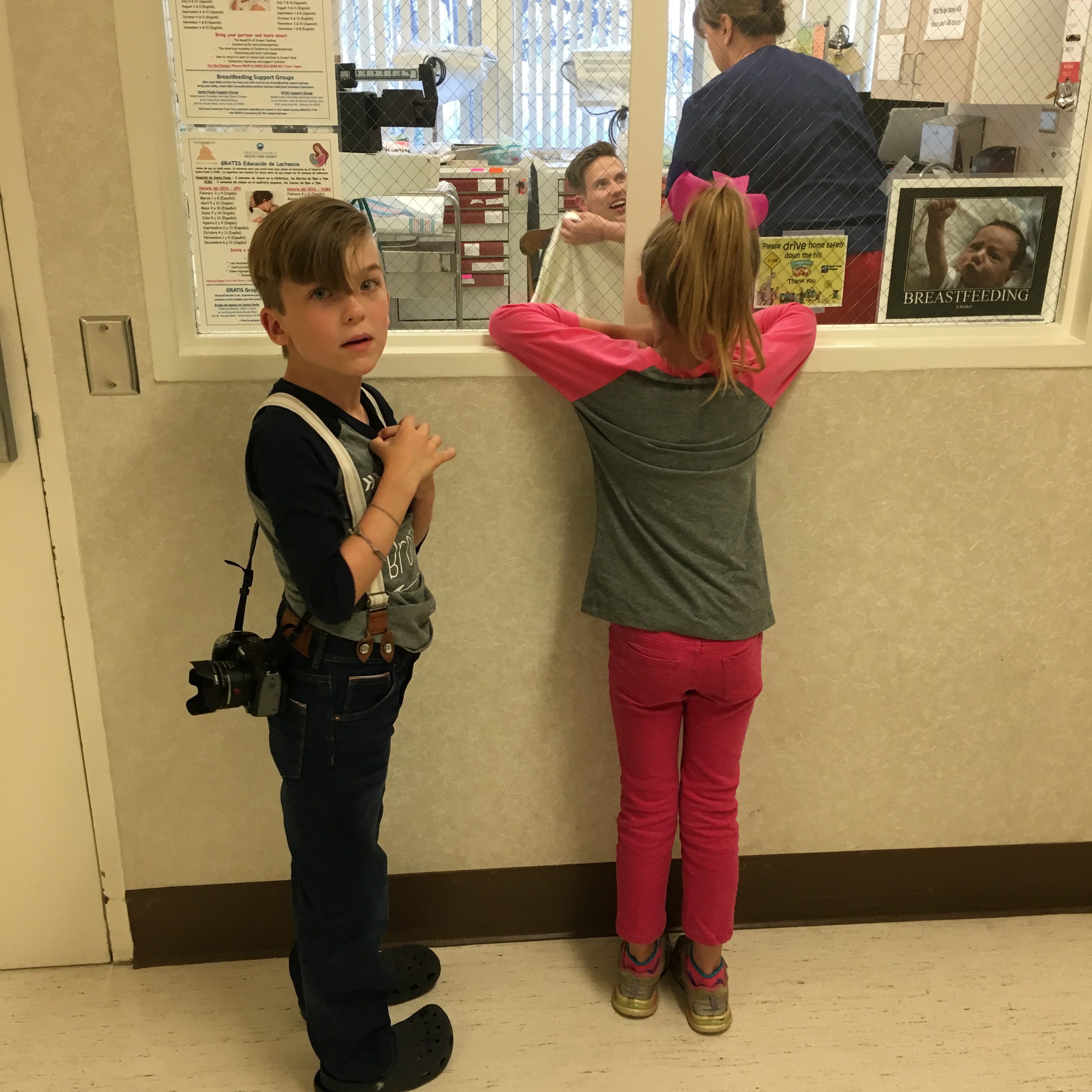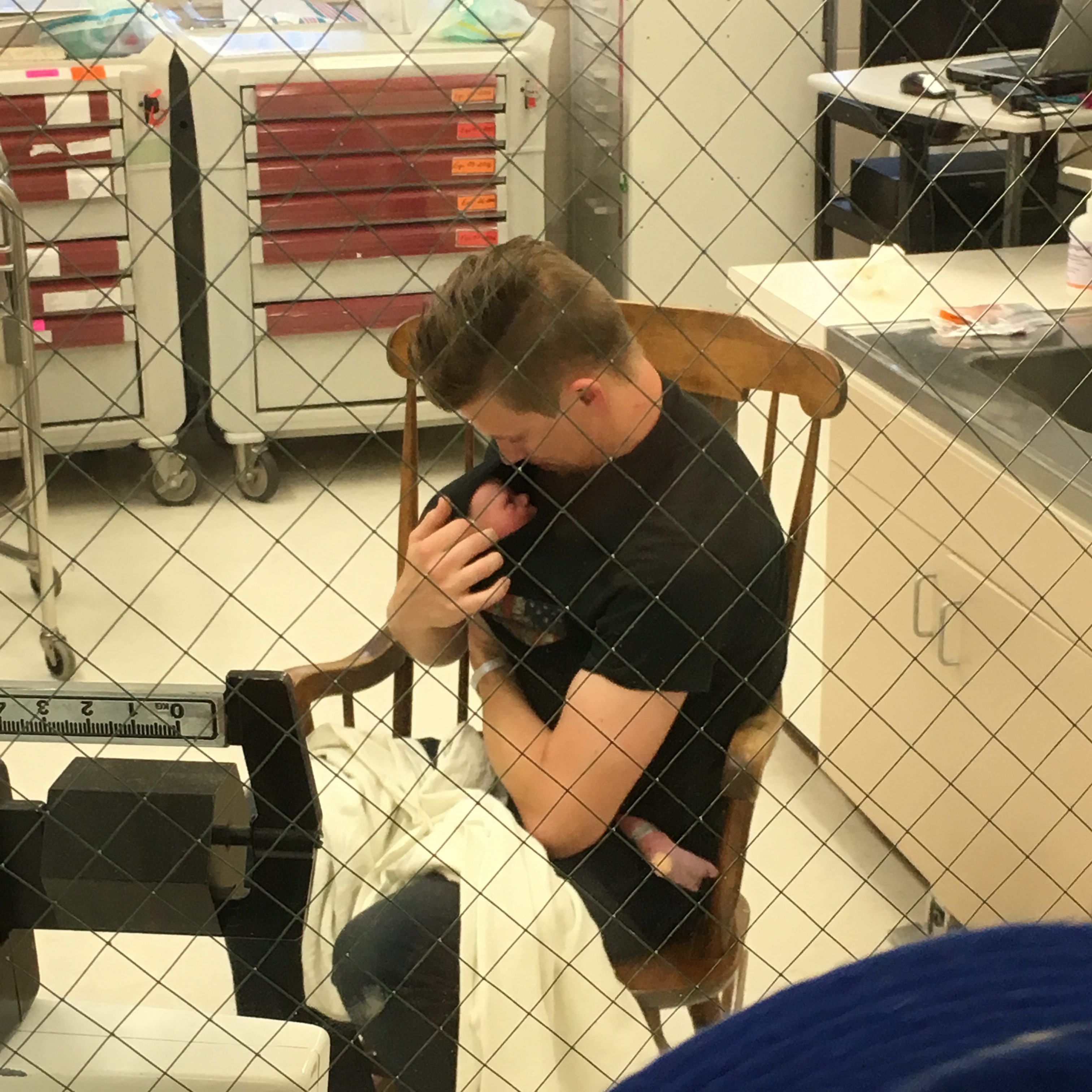 He was HUGE! Notice the distance between that head and those feet!!  Jonny (my full time wet nurse/Ina May Gaskin) rocking the kangaroo hold… no big deal.  Someone watched a bit too much of "The Business of Being Born".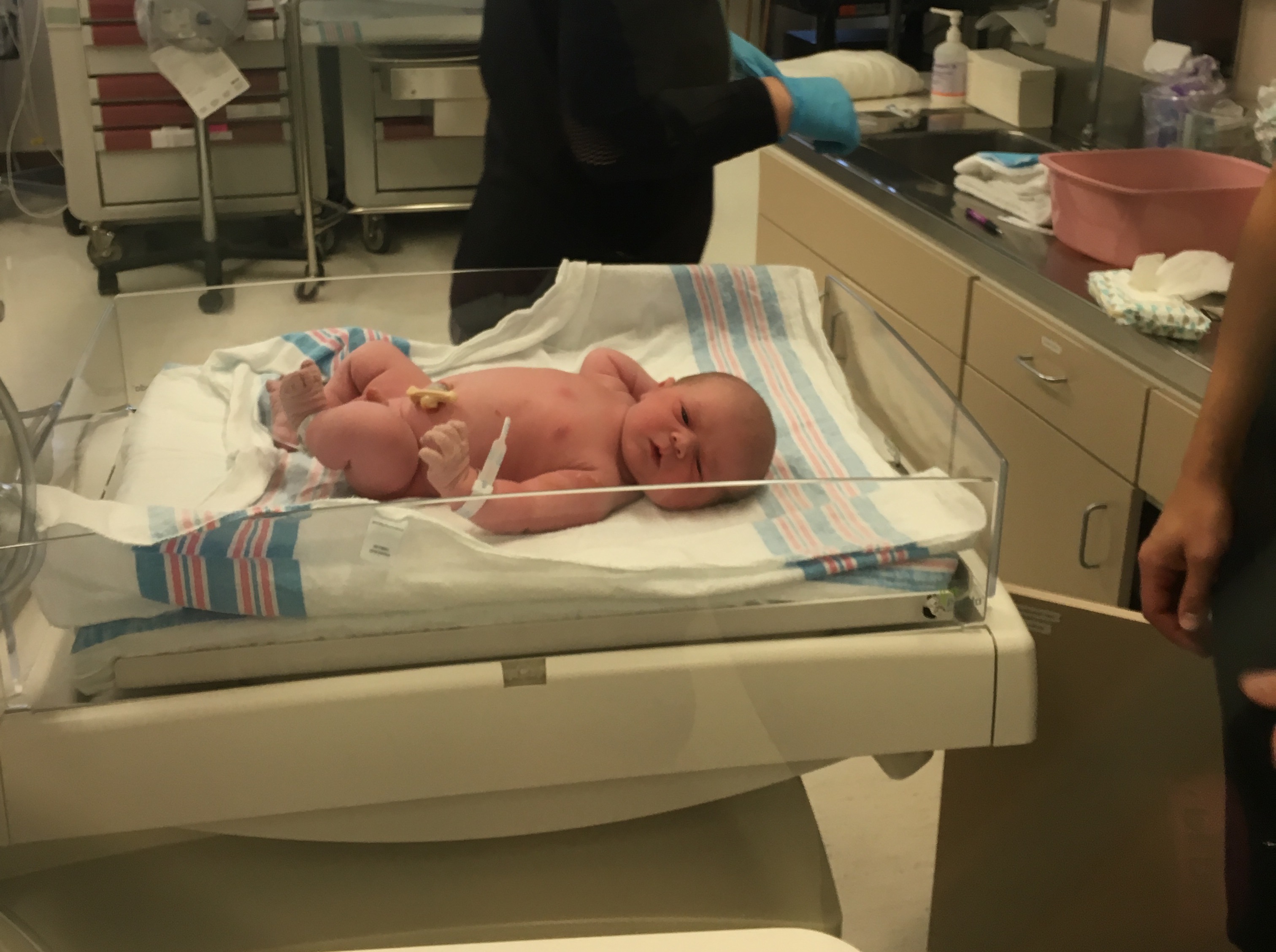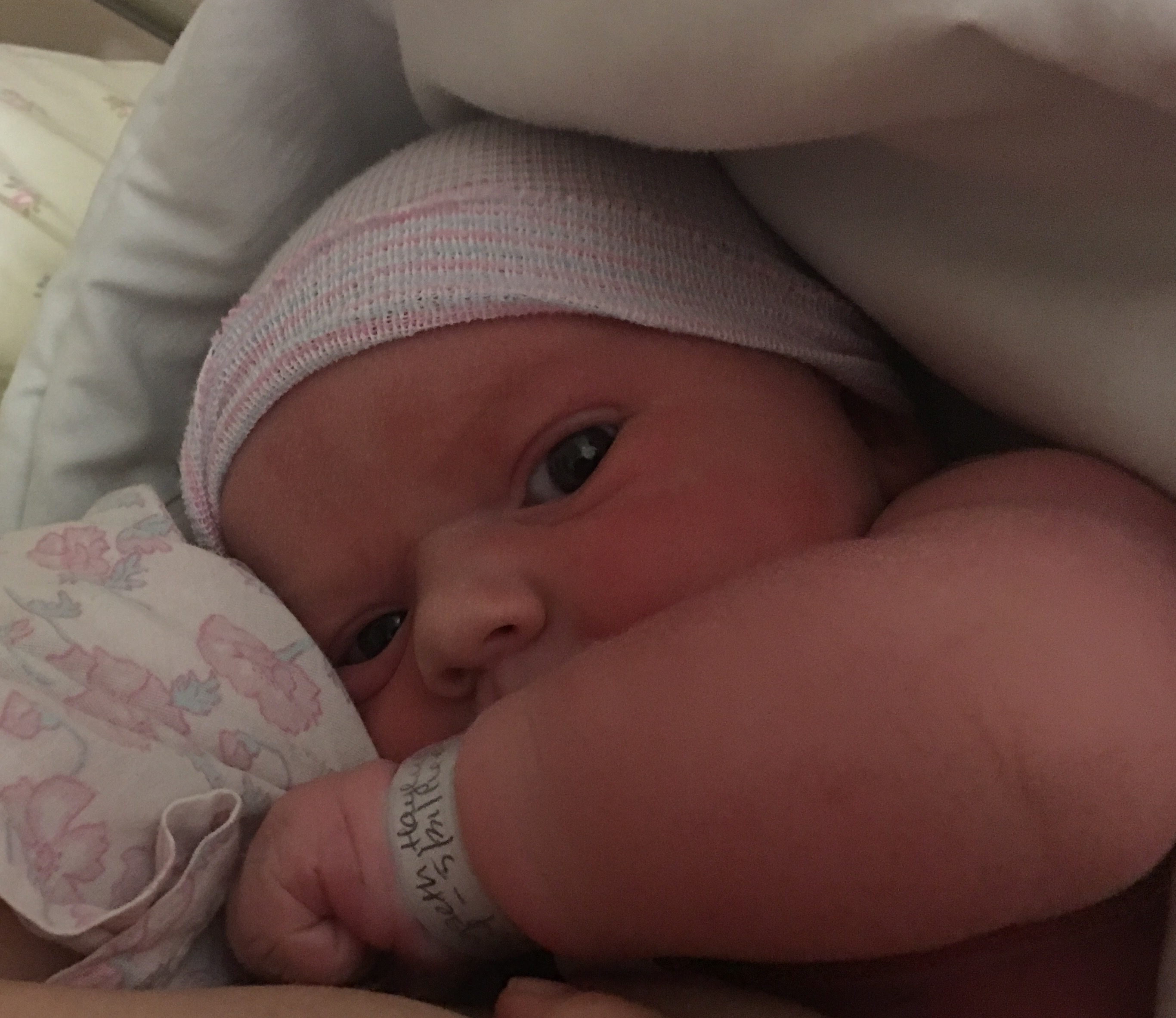 Our new family addition Tevi Flynn weighed in at a whopping 10 pounds 14 ounces and 24 inches long!!!!  I gave birth to a toddler yo!  Just to recap, that's 2 ounces shy of 11 pounds!  Sometimes…. when it's quiet… I can still hear my lady bits thanking me for allowing my stomach to be chopped open instead of having to come face to face with this Viking man-child .
And Raimy was overjoyed beyond belief to finally have a BROTHER!!!
My whole family was there.  All my close friends came to support and help take care of the kids.  Even my sister who was working in New York, flew home to take care of me.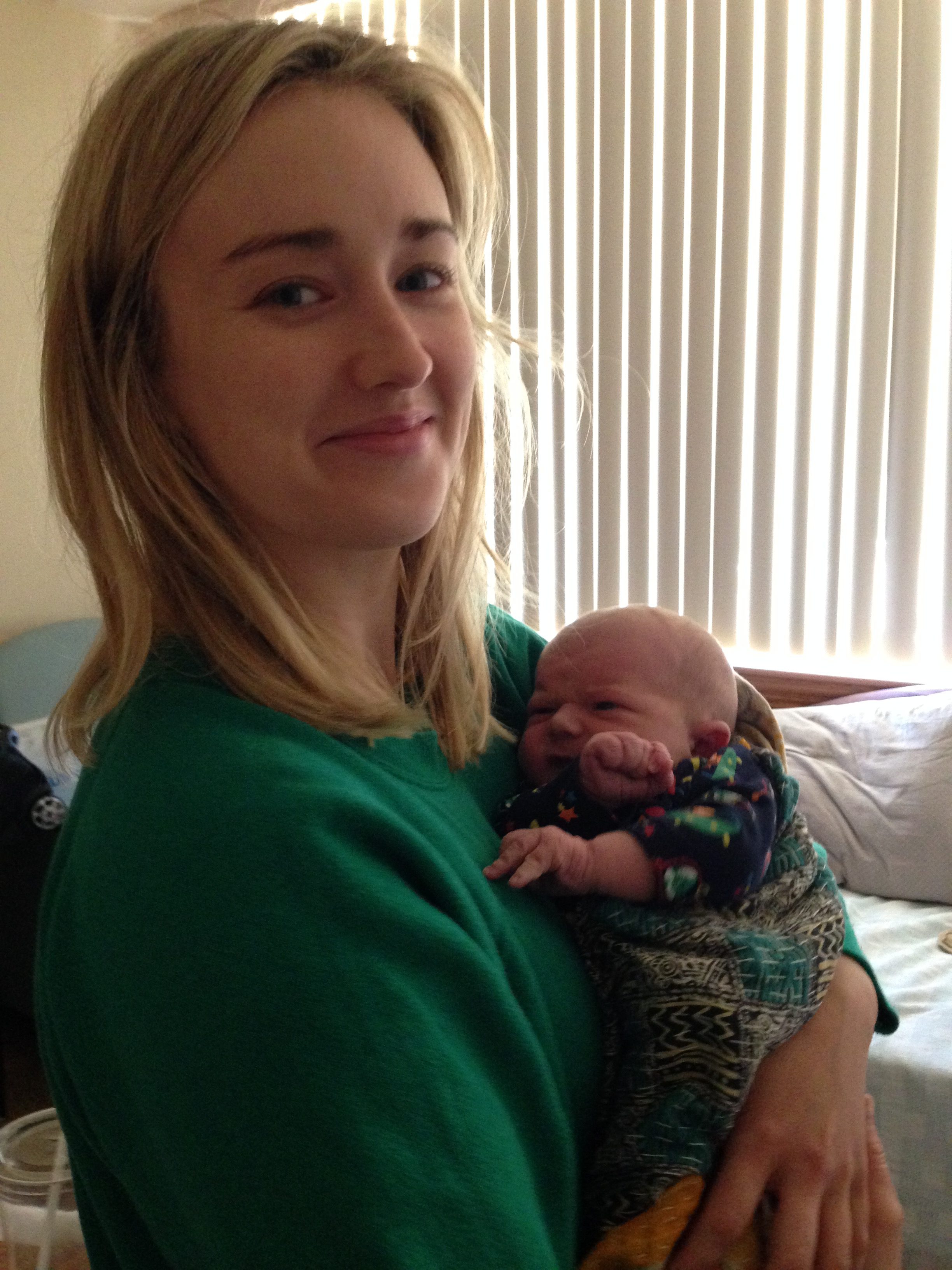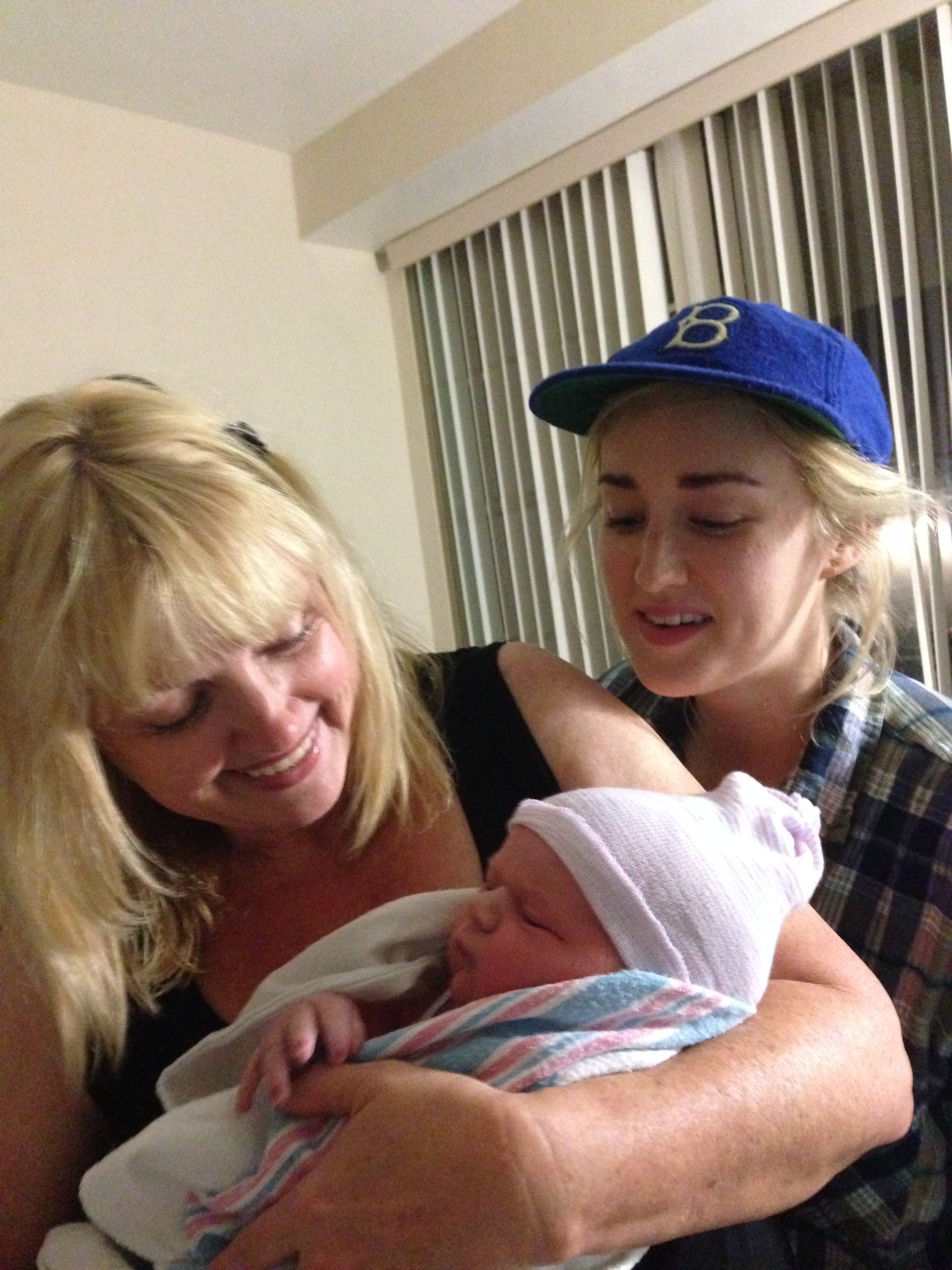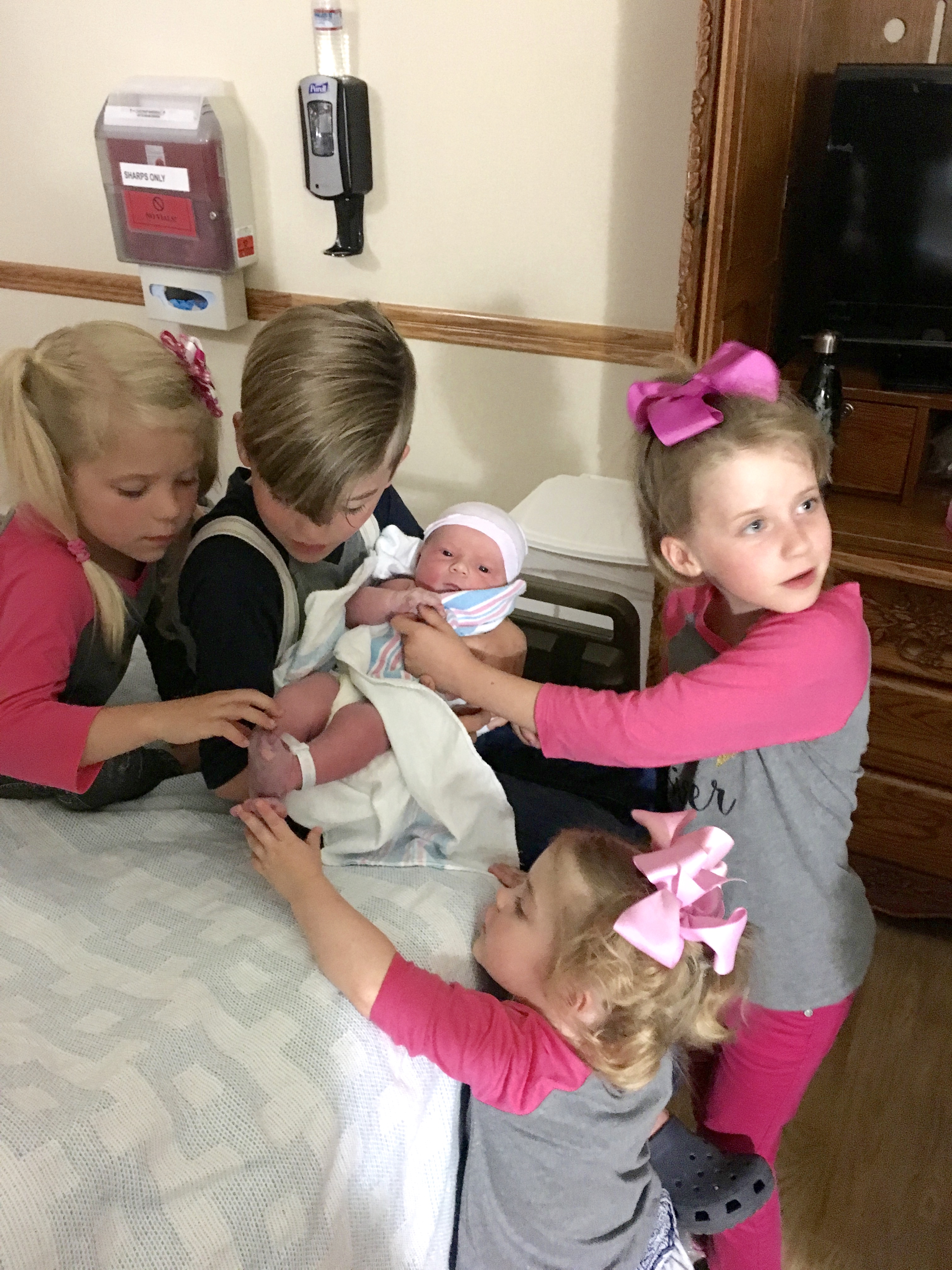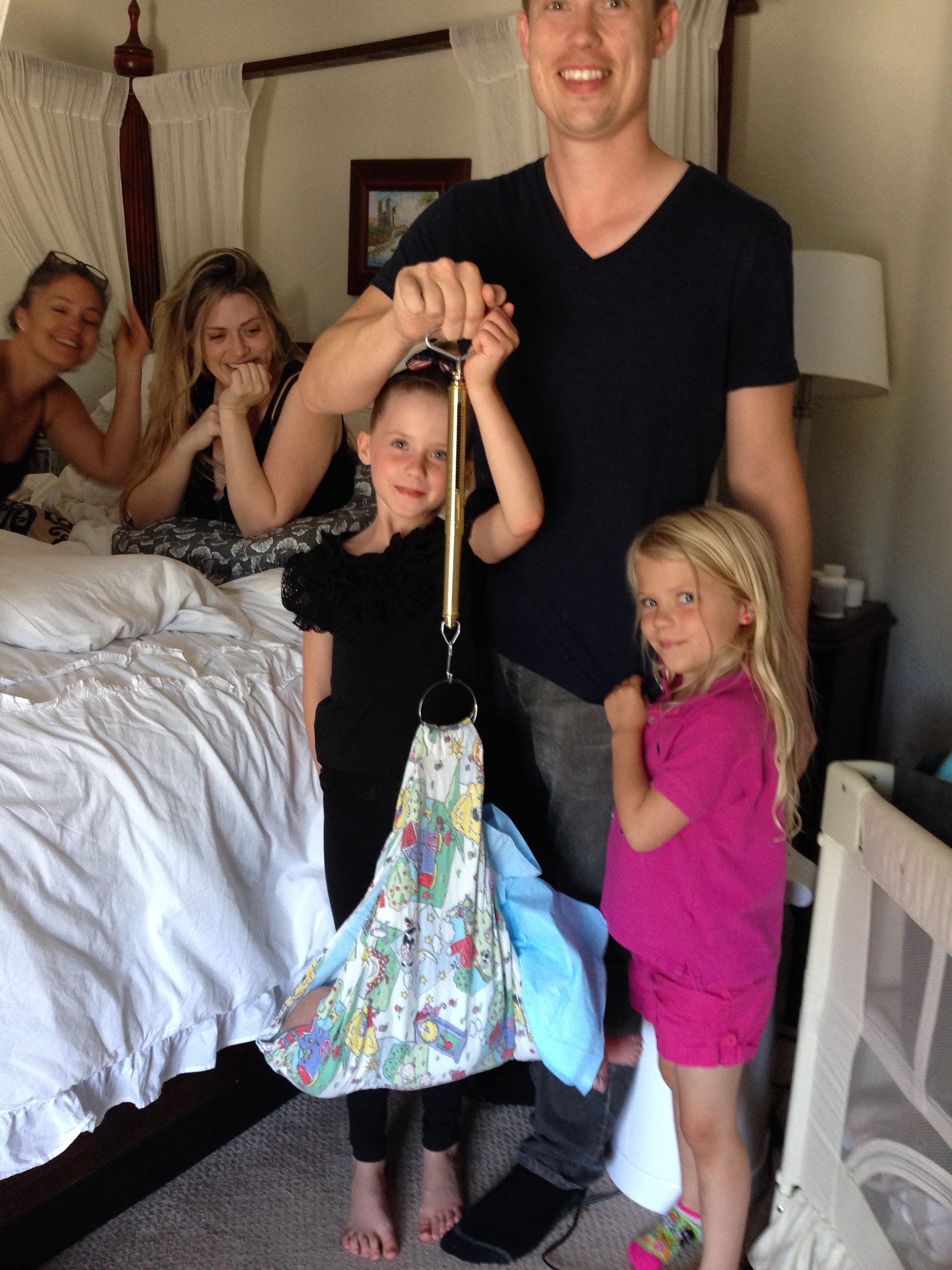 My little man skipped the baby stage.  Immediately wearing 3-6 month clothing.  The hospital didn't even have diapers that fit him!!  He started rolling over onto his stomach before 2 months old!  Standing at 3 months holding chairs. Sitting up at 4 months.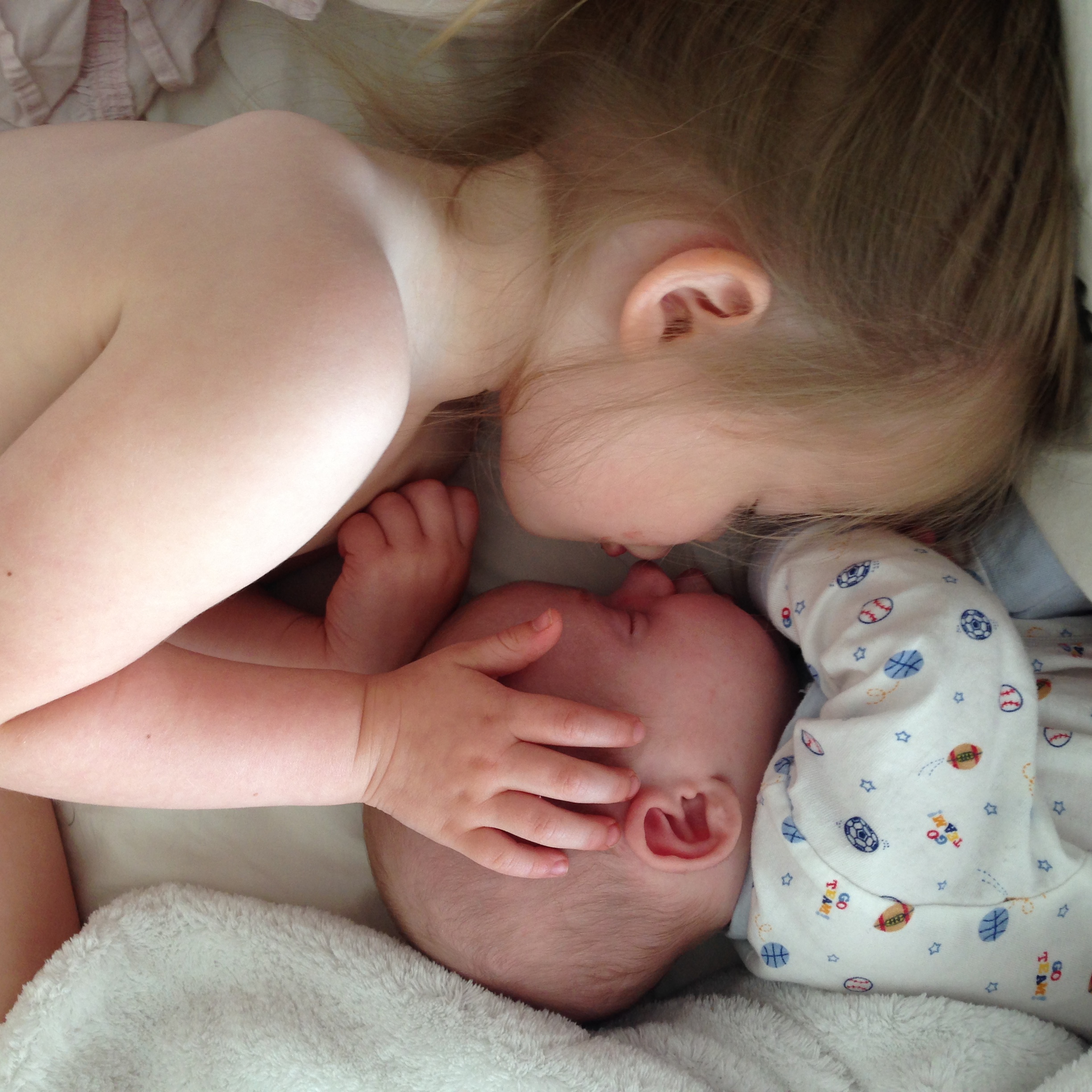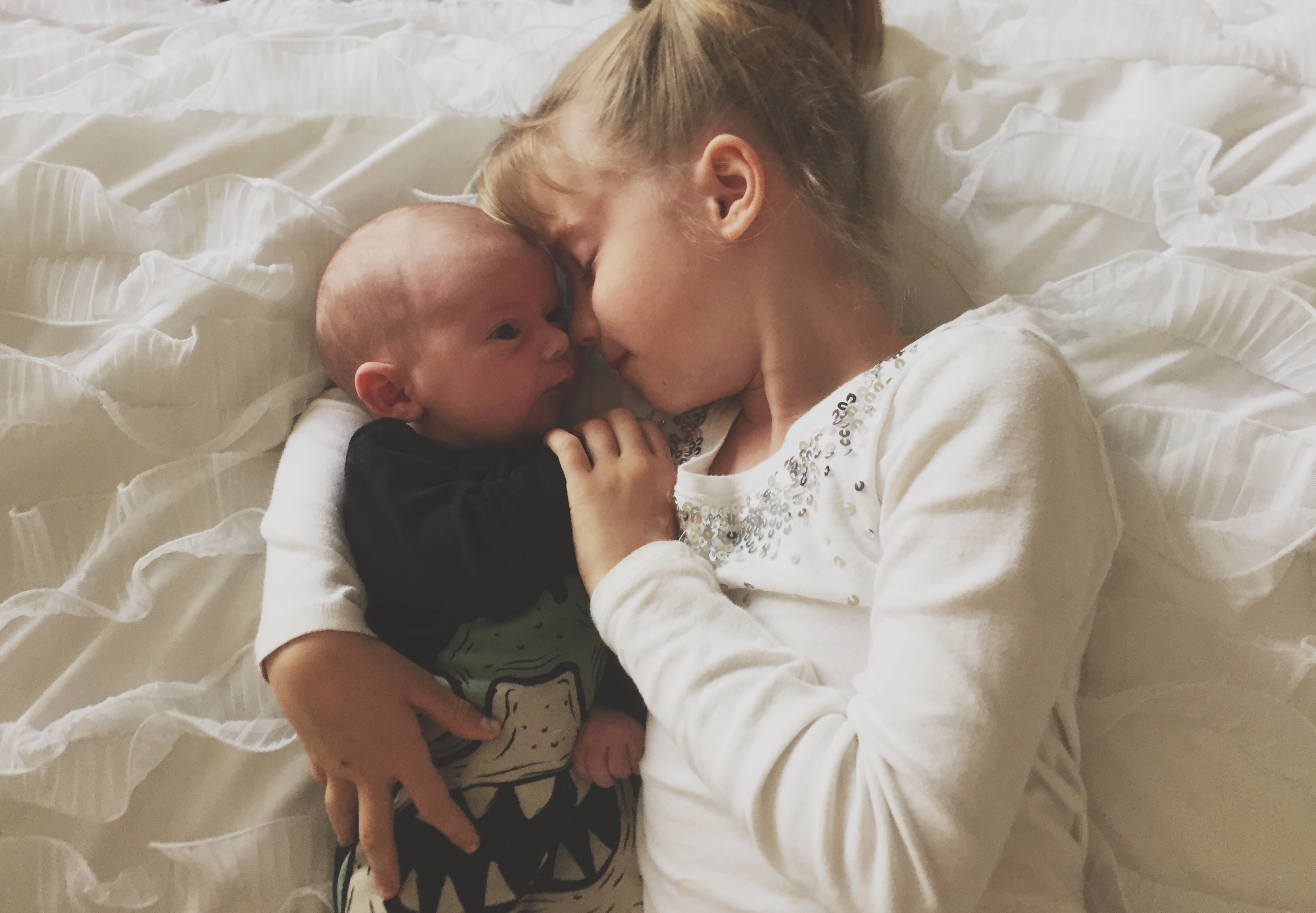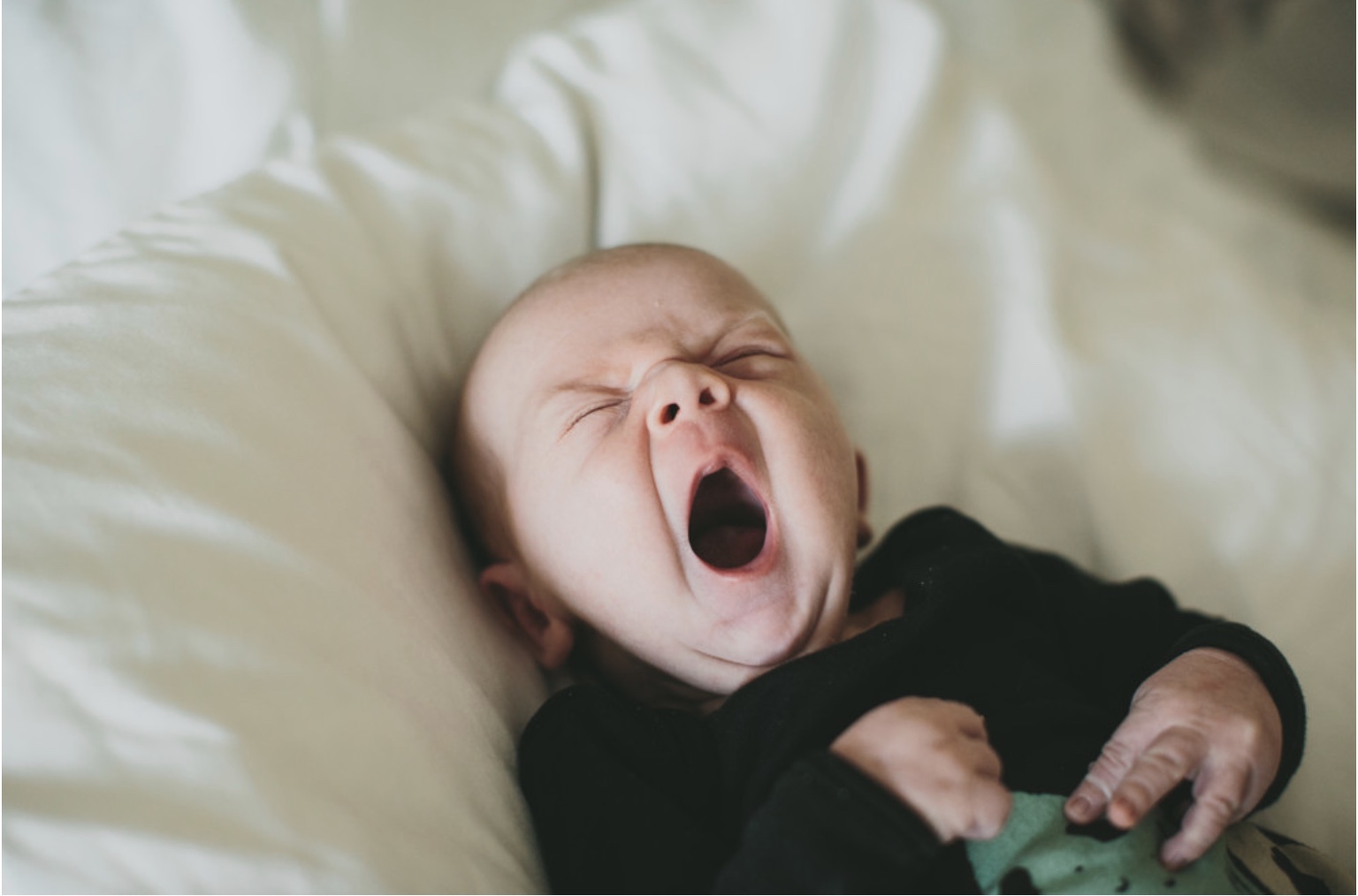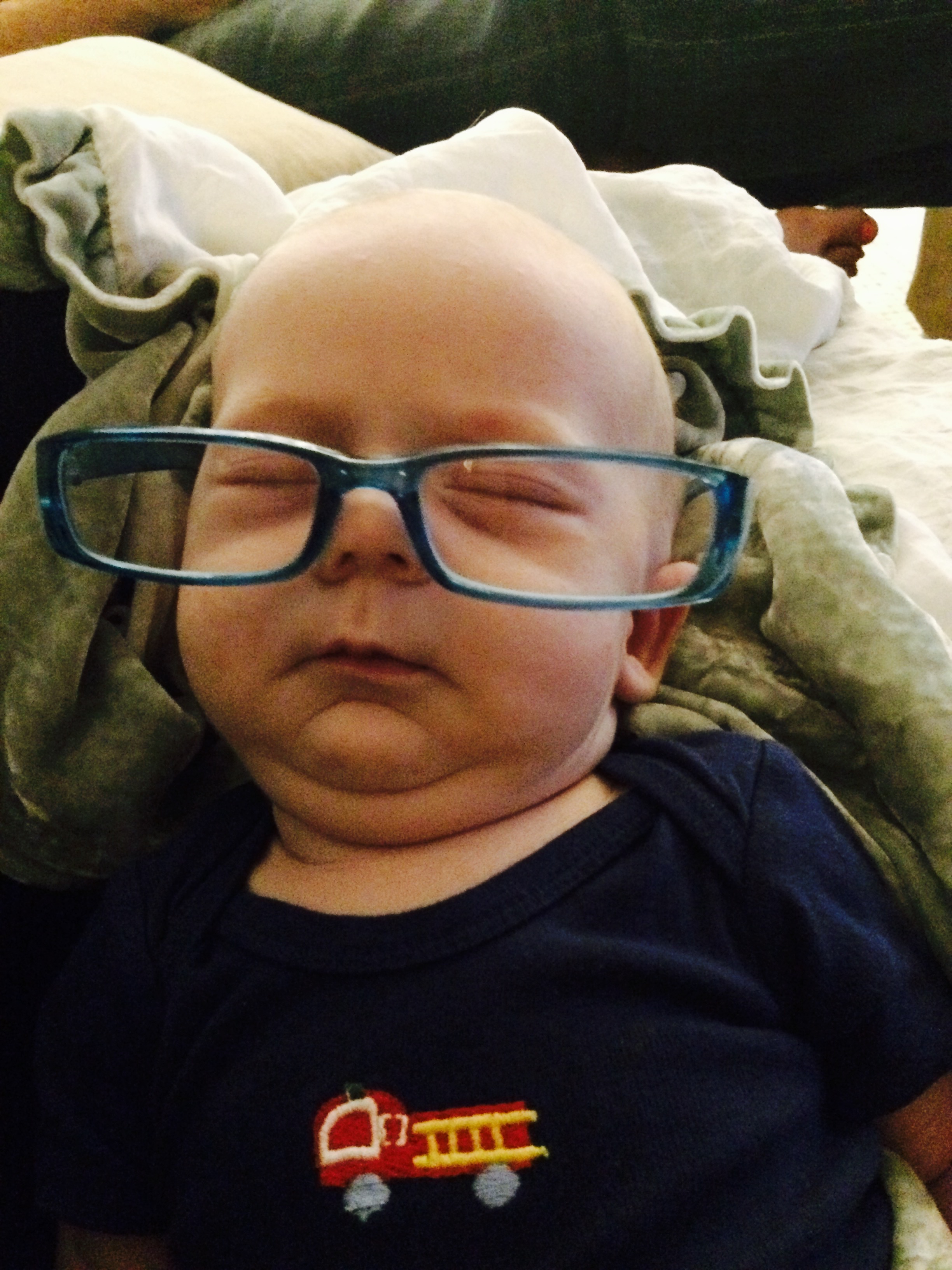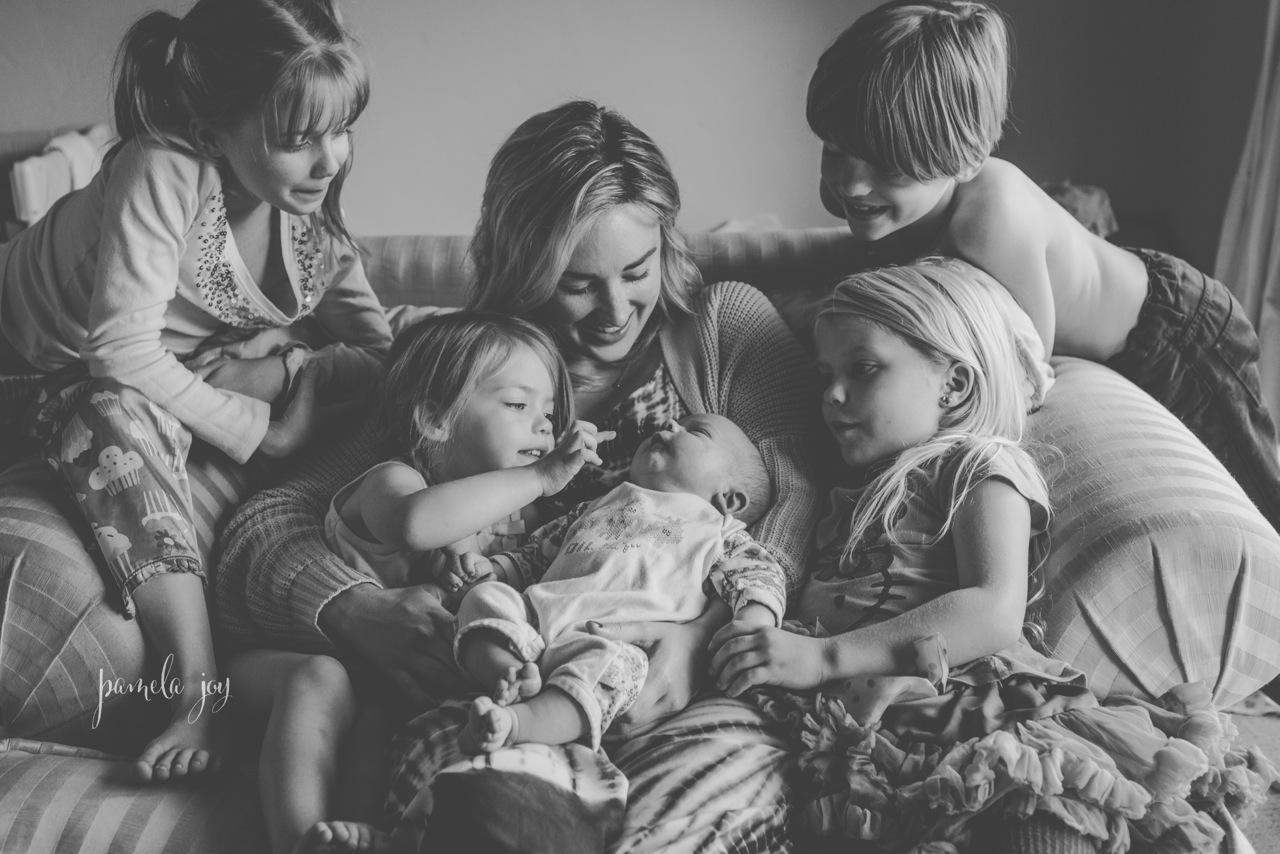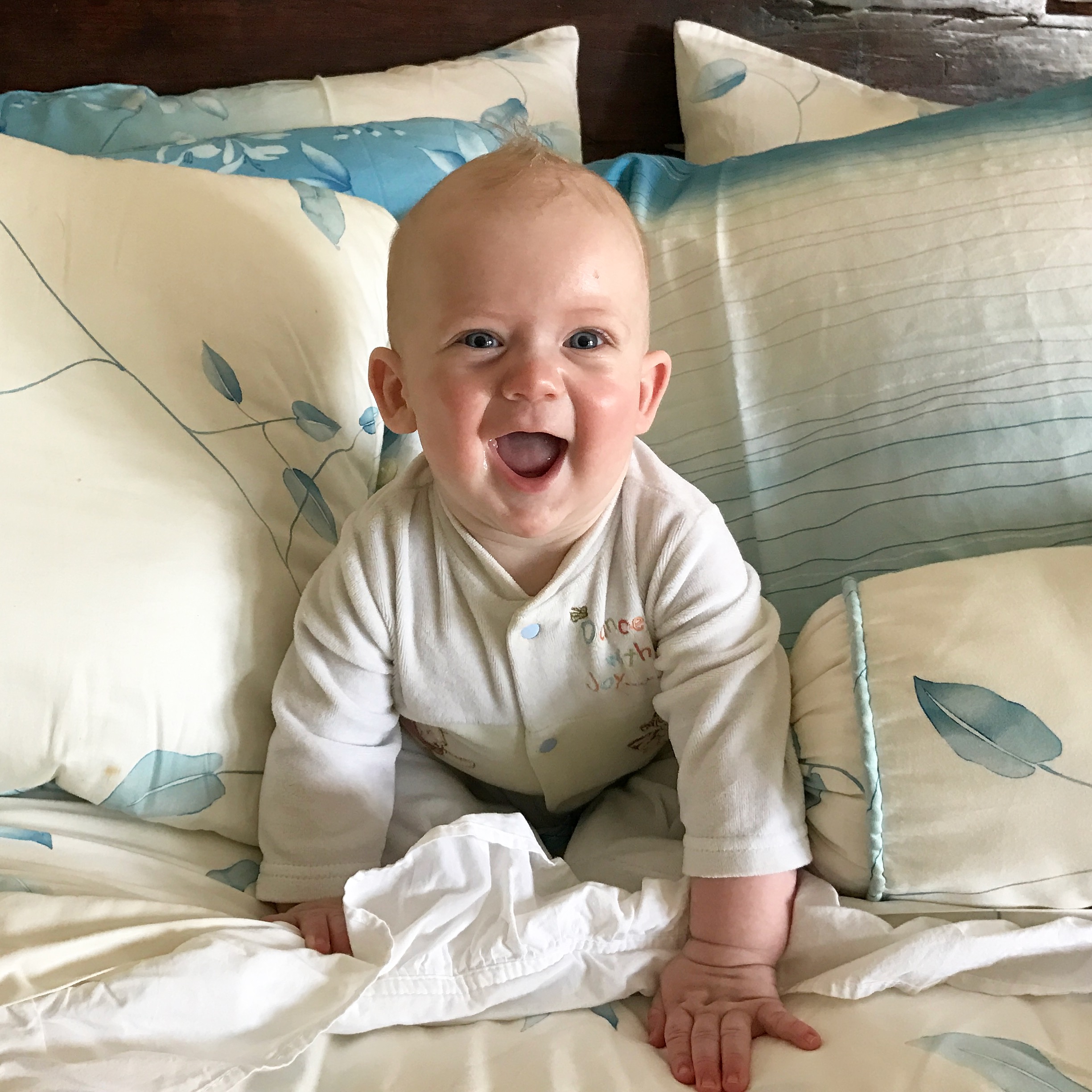 He is now 7 months, 25 pounds and seems to be about 6 feet tall and a giant bundle of joy .
If you've been following My Instagram, you've heard all about him already.  It was my easy way to do quick picture updates and not have to take too much time away.  If you're on instagram, follow me at @therantinghousewife and comment that you're a reader here so I can connect with you all. 🙂
To answer the constant "Are you guys having more?" question, well, I've said the last three times "I'm done", only to change my mind.  Hahahaha.  But as far as I know at the moment, he's the last!
So now I'm writing as a mom of 5!  I'm relaunching this blog, as life is settling and I'm getting back to my old self.  And my old self loves adventure, cooking, homeschooling, singing and some other things I haven't written about just yet.  Just posting about life!  I certainly do not have it all together… not even close, but I'd love to share with you some stuff I have figured out and hopefully connect with others who are ahead of me in the mothering work and can share as well!  I'd love to get to know all of you better..
Your turn!  ROLL CALL.  Let's get reacquainted!