So the years of hiatus brought many a birthday party….  With 5 kids you are throwing a birthday party every other day basically.  But I must say these last few have been quite the ragers in more ways than one!!
Case in point Rennix Belle, middle child extraordinaire,  sheer awesomeness, complete inappropriateness and unrelenting passion- jam packed into a tiny pale, white haired 6 year old.  If you follow me on instagram you've heard all about this Warhol painting come to life.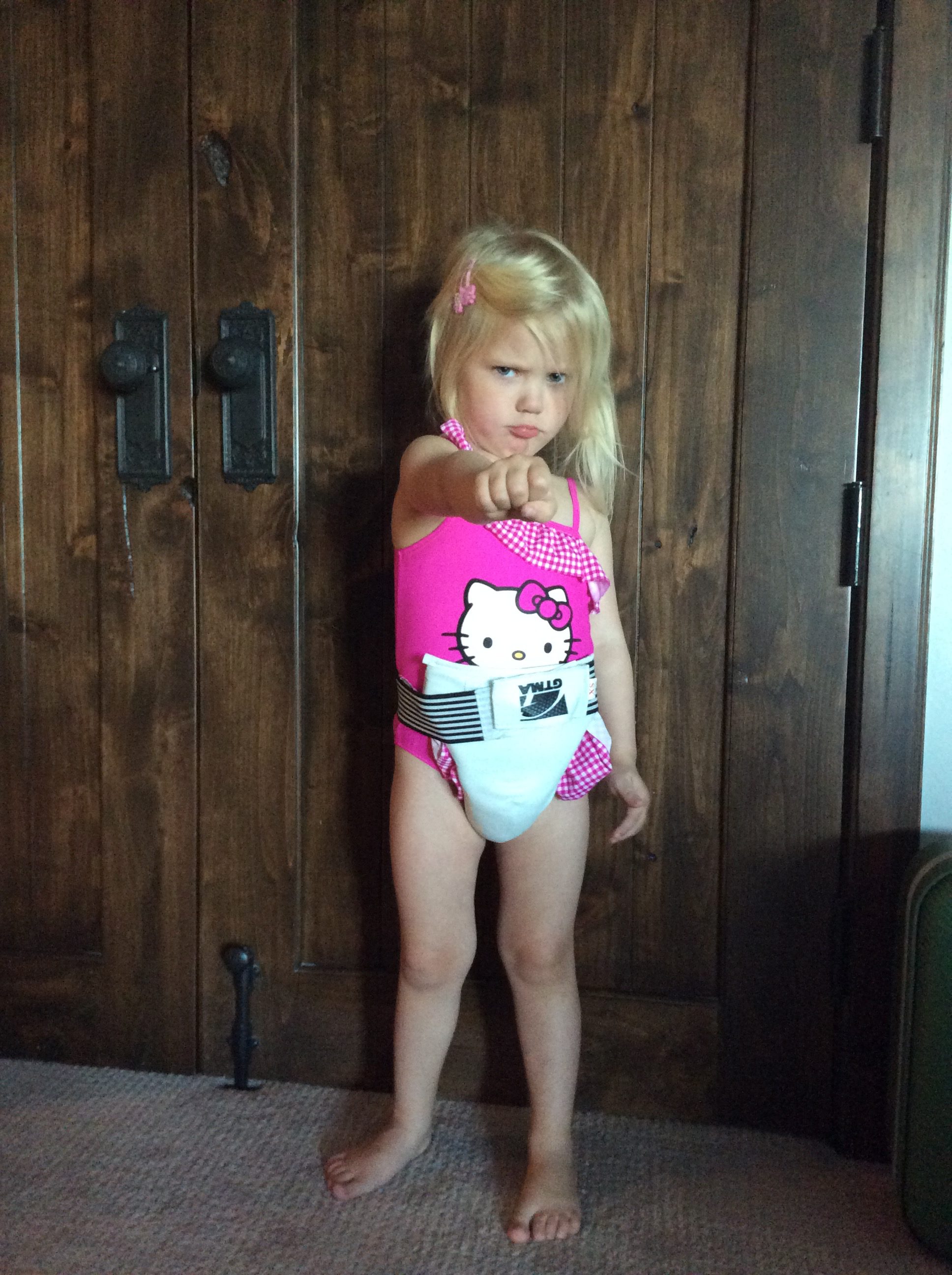 So it shouldn't have been too much of a surprise when the, then 4 year old Rennix, declared her 5th birthday would be themed "A1 Steak Sauce and American Flag", a whole 8 months before the actual party.  I used this time to try and sway her choice.  Hung out at Party City a few times in an effort to entice her with a more conventional theme…"Whoa look at those beautiful princess party things", "They've sure stepped up these Strawberry Shortcake decorations!!".  Or while the radio was playing "Let it Go", "Wouldn't a Frozen cake be fun?!".  Point is I tried everything.
You don't know the feeling of embarrassment you get when making an A1 Steak Sauce/American Flag Invitation.  The horror you feel as you press send on the Evite while imagining the faces of the recipients opening it up…..  How do you decorate for such a party?  I called A1 Steak Sauces parent company Kraft to see if I could get any paraphernalia.  "Could I buy one of those cardboard displays?", "Do they make A1 posters?", "Do you make A1 t-shirts or balloons for your company parties?".  Only to have each of the 10 representatives hang up on me thinking it was a prank call.
She had requested that everyone wear red, white  or blue and preferably in the form of a leotard.  She had a vision.  In the invite I stated that, surprisingly there aren't A1 birthday party decorations so the attendees would be the decorations along with a few American flags thrown up on the walls….
I cooked up a storm because, if you're gonna look like you're an insane parent you've gotta kill it on the food, to even it out, as to not look like such a failure.  But you know what?  It was the best party EVER…hands down!!!!!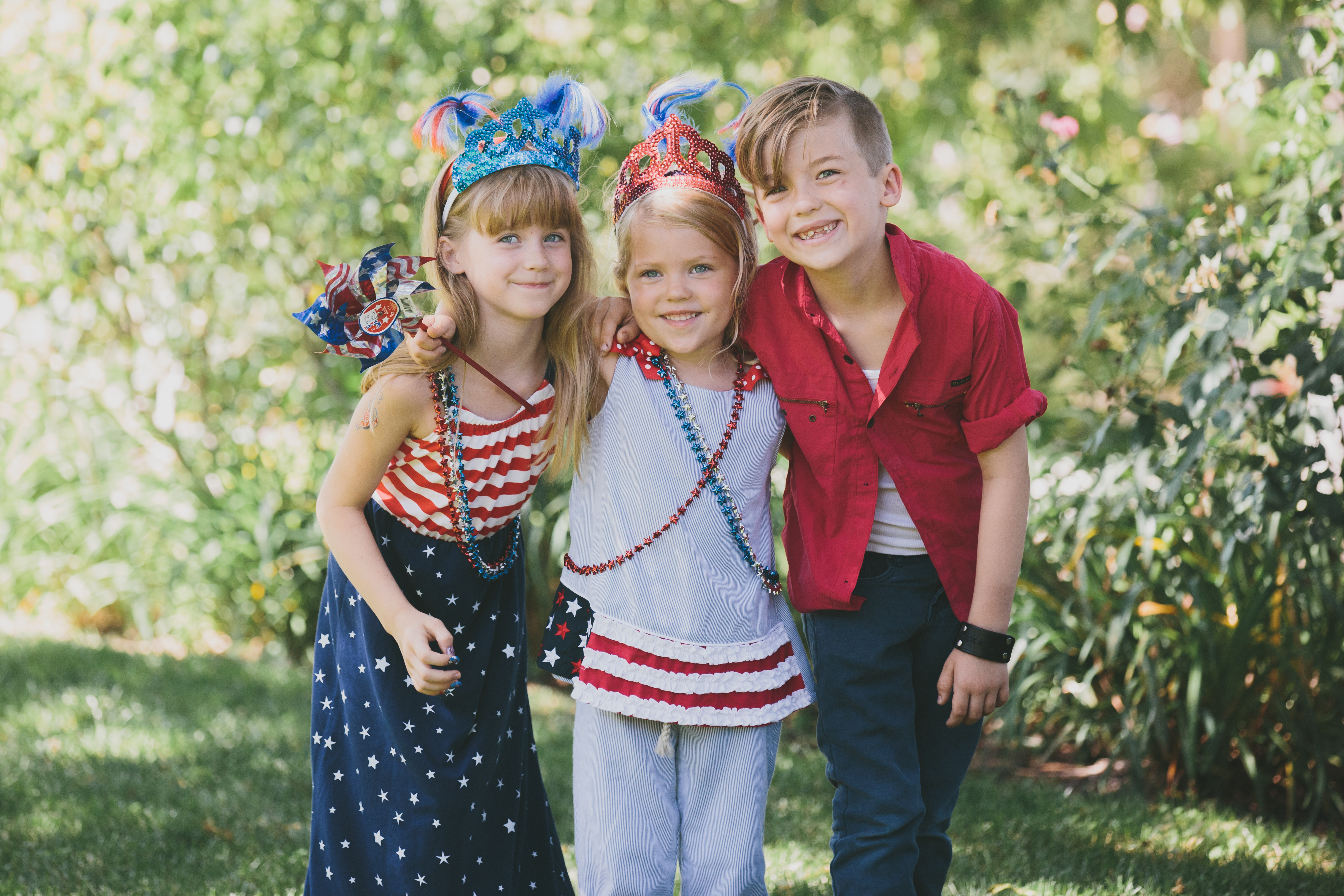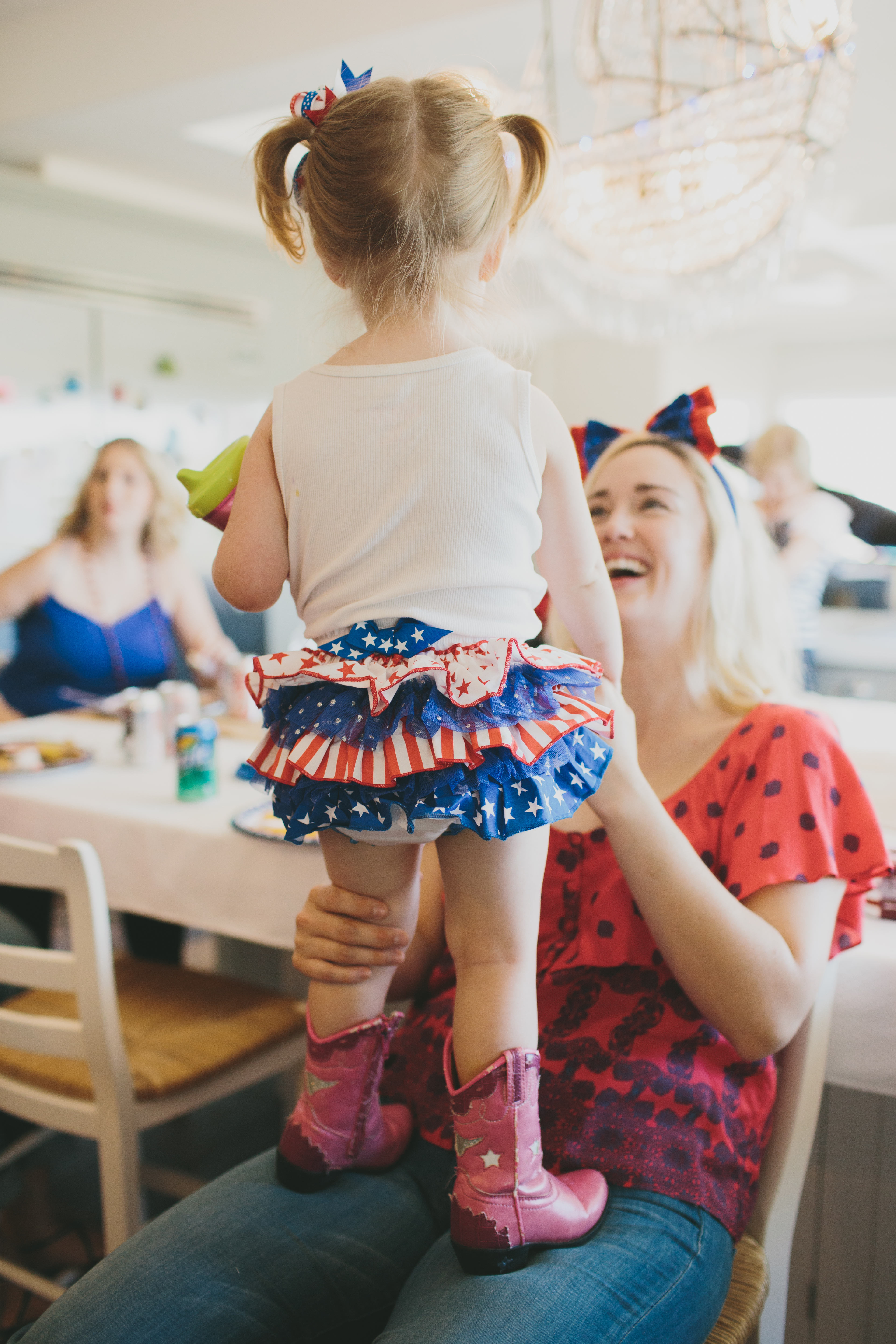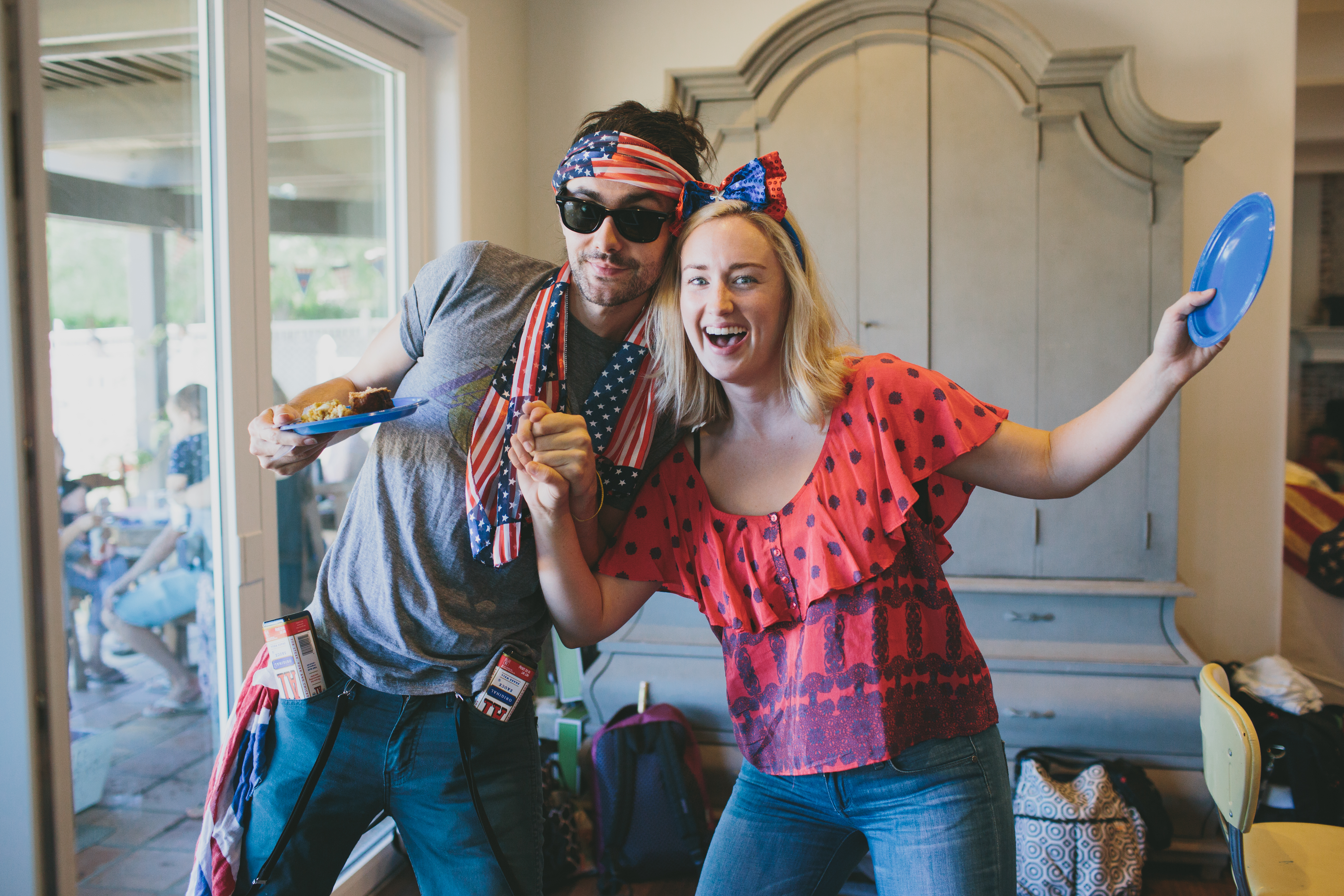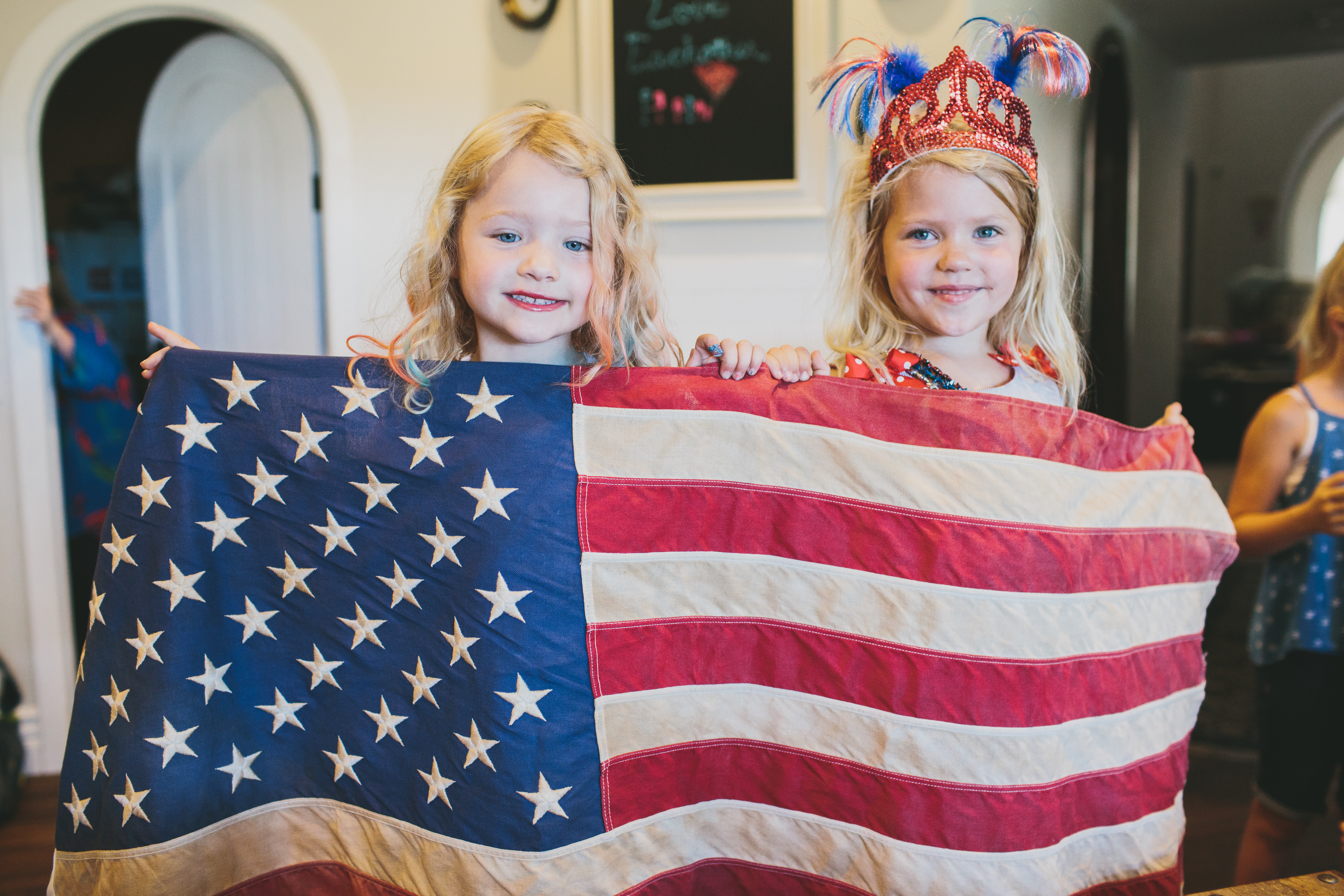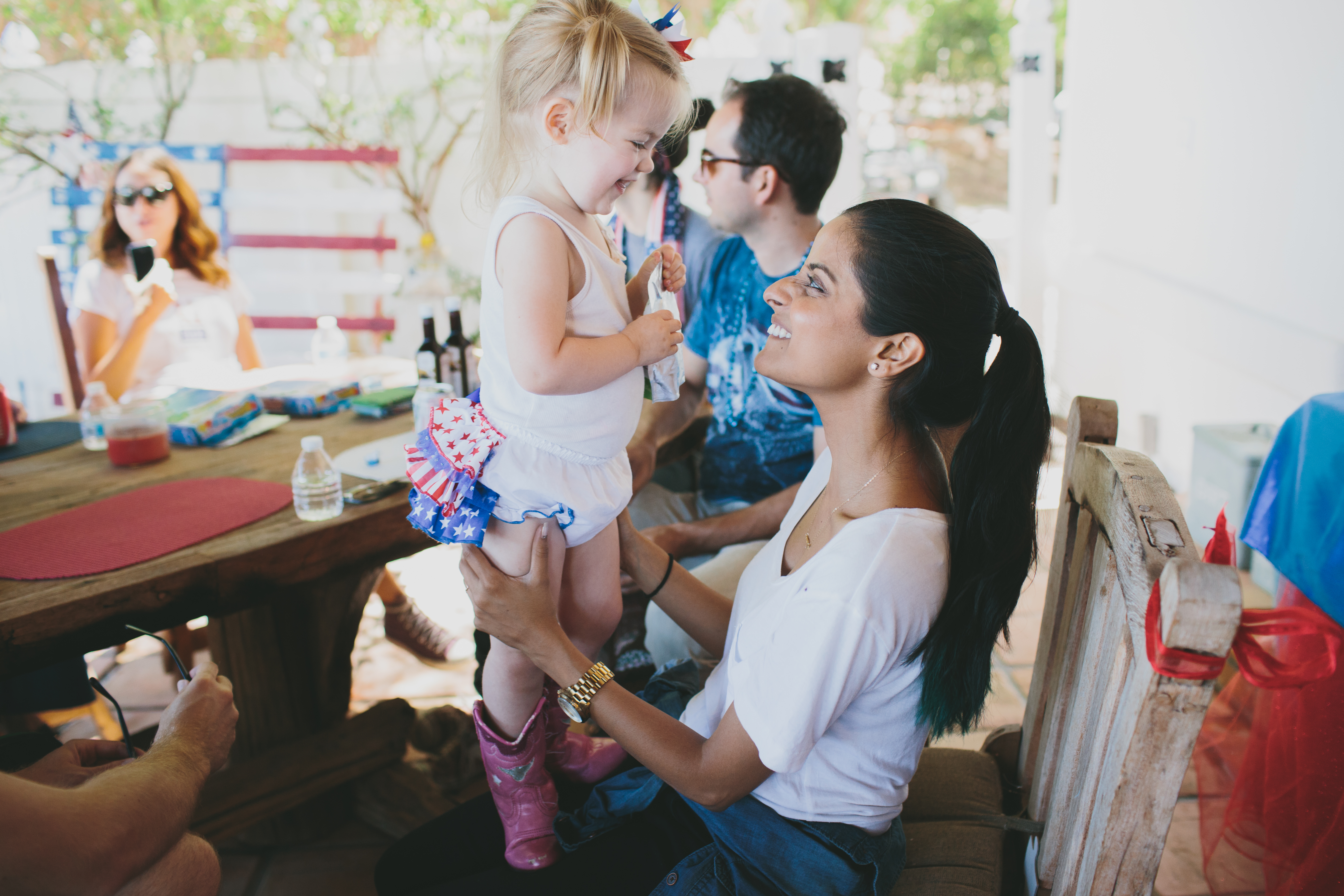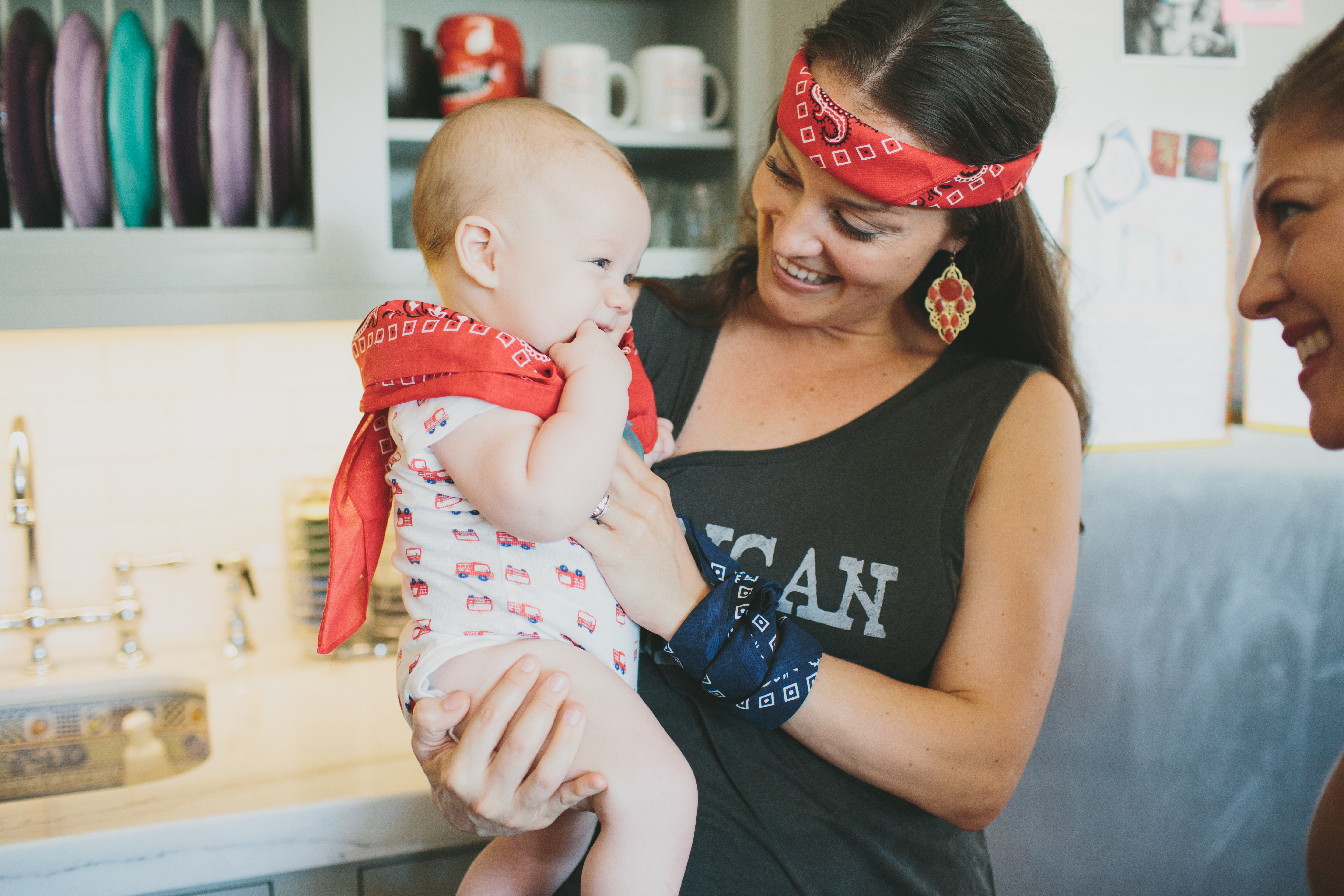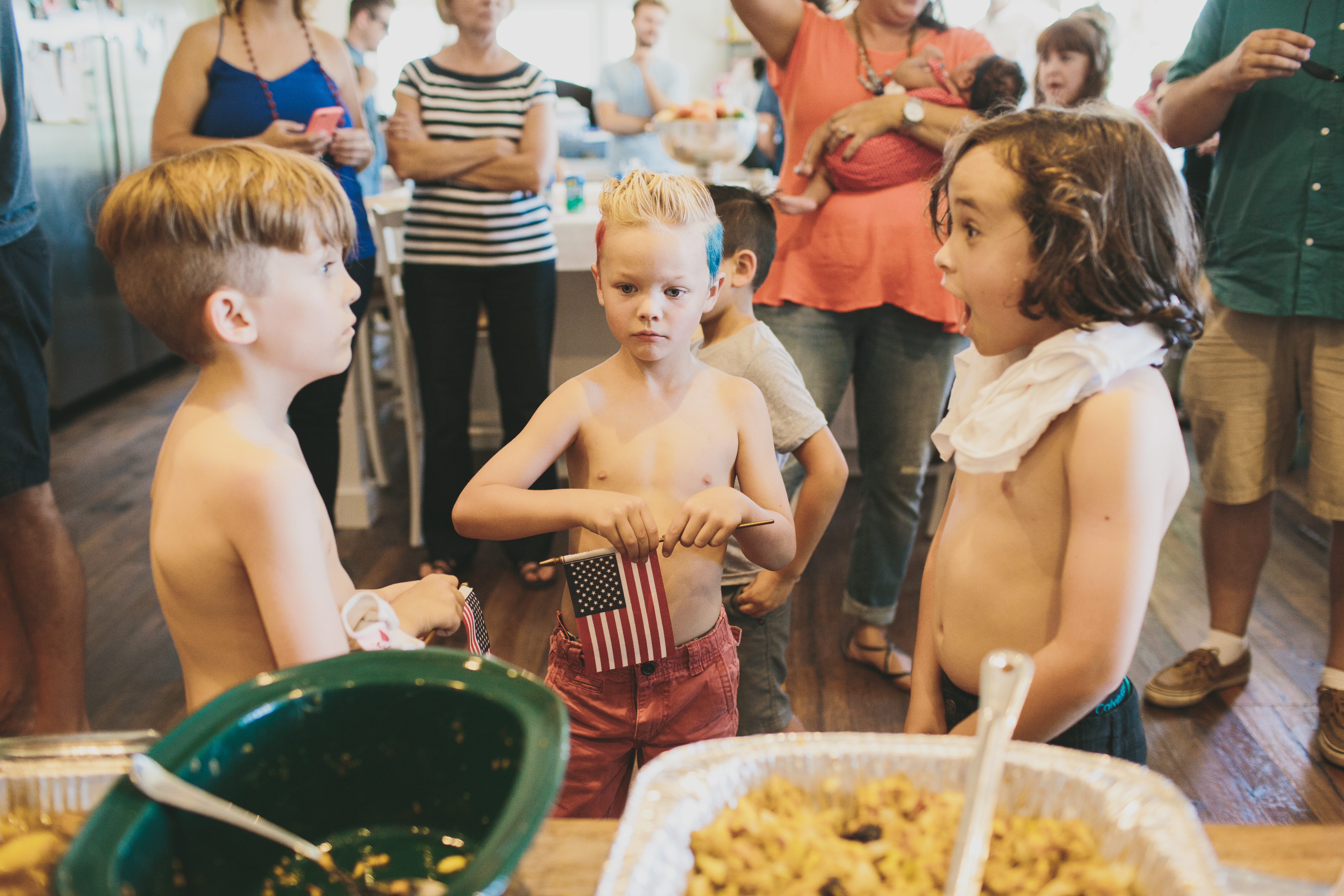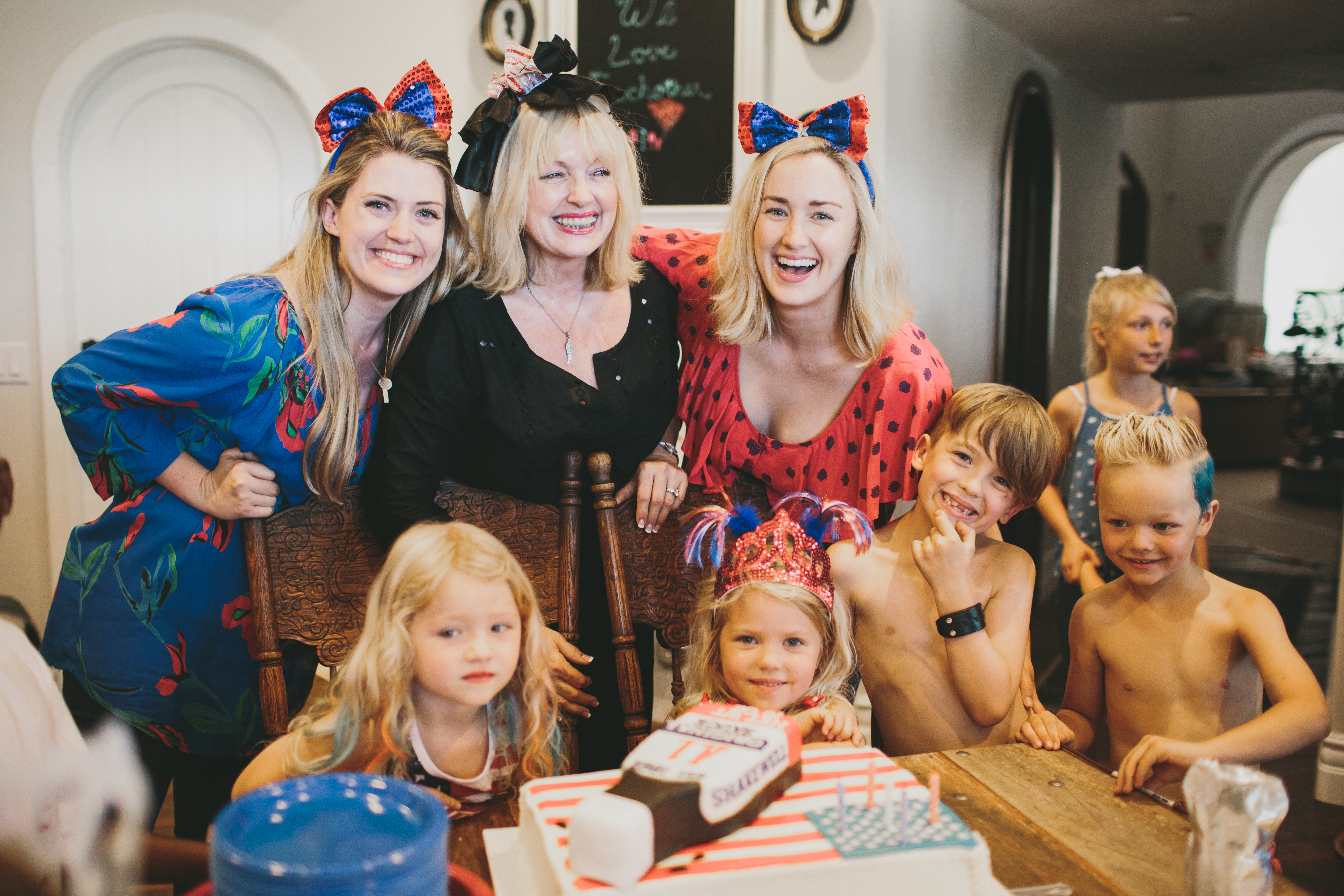 She's probably the only child in the world that dislikes the normal Happy Birthday Song!  So for her 5th, with all her family and friends gathered round her A1/Flag cake she requested that everyone put their right hands over their hearts and recite The Pledge of Allegiance….(I couldn't make this crap up if I tried.)  After the pledge, it morphed by default into The Happy Birthday song and then immediately for some reason into the French version of happy birthday, while the kids held American flags mind you!!!   Then the crowd sang God Bless America.  It was a blast.  While she excitedly opened the million bottles of A1 she received as gifts I told her we should do this every birthday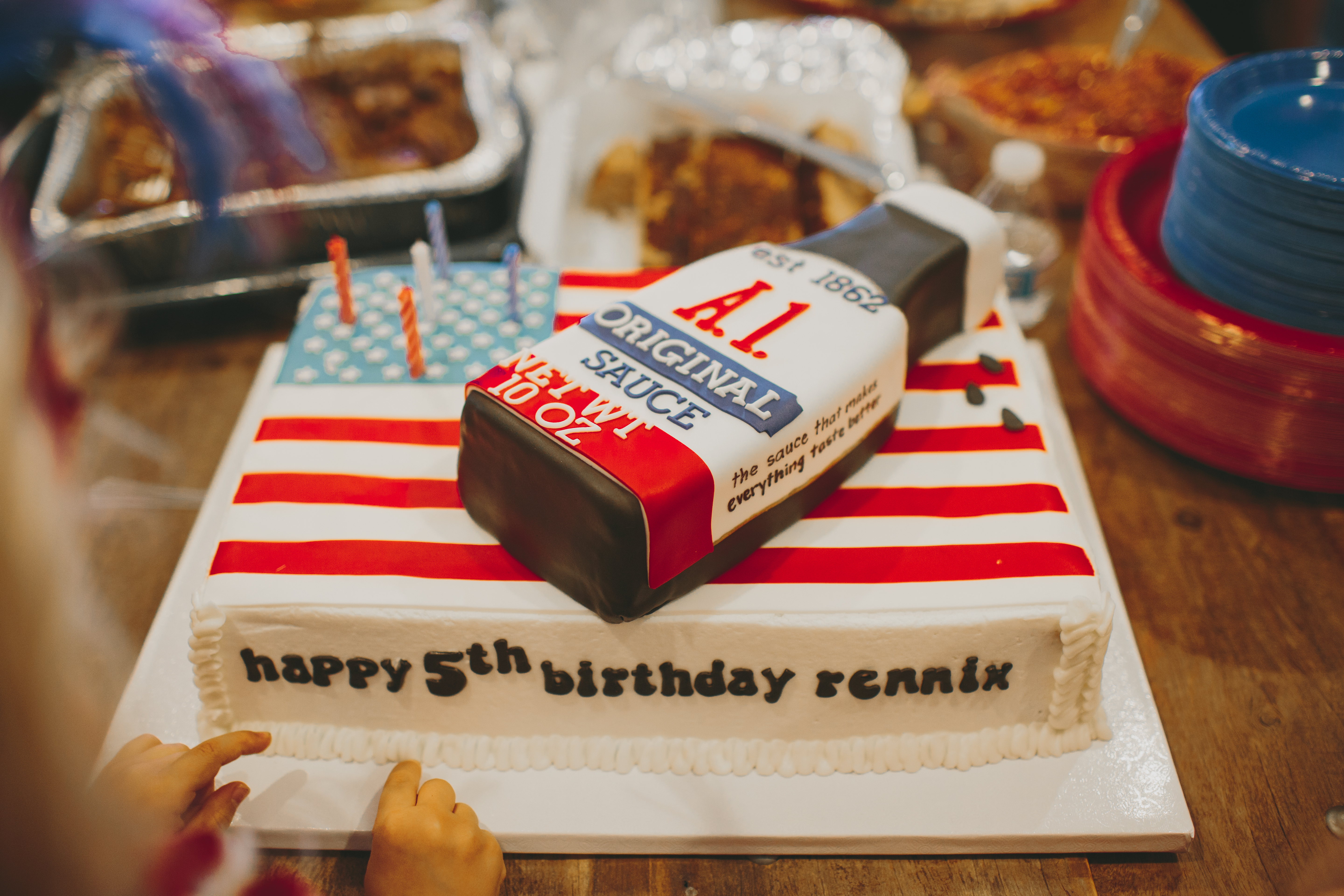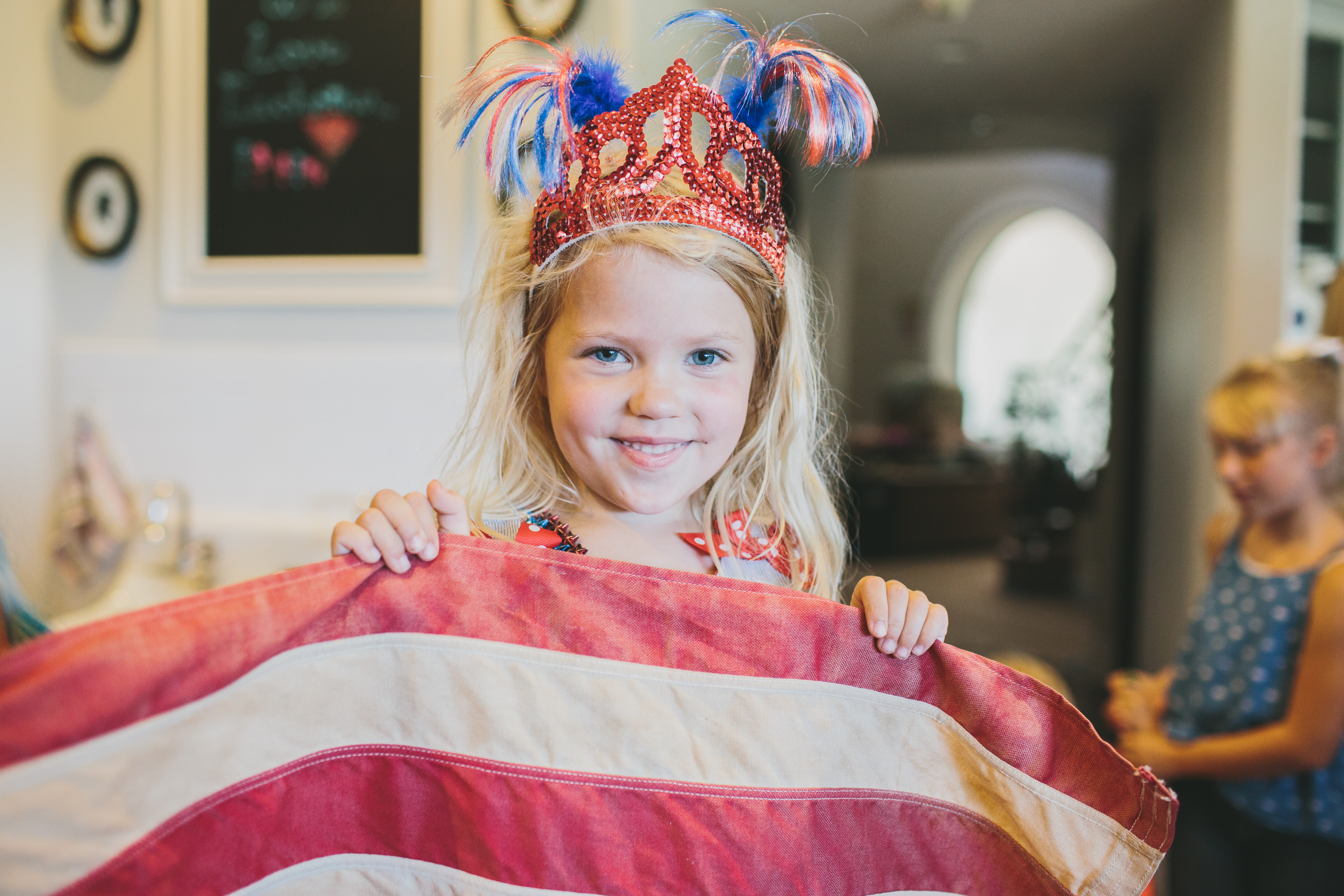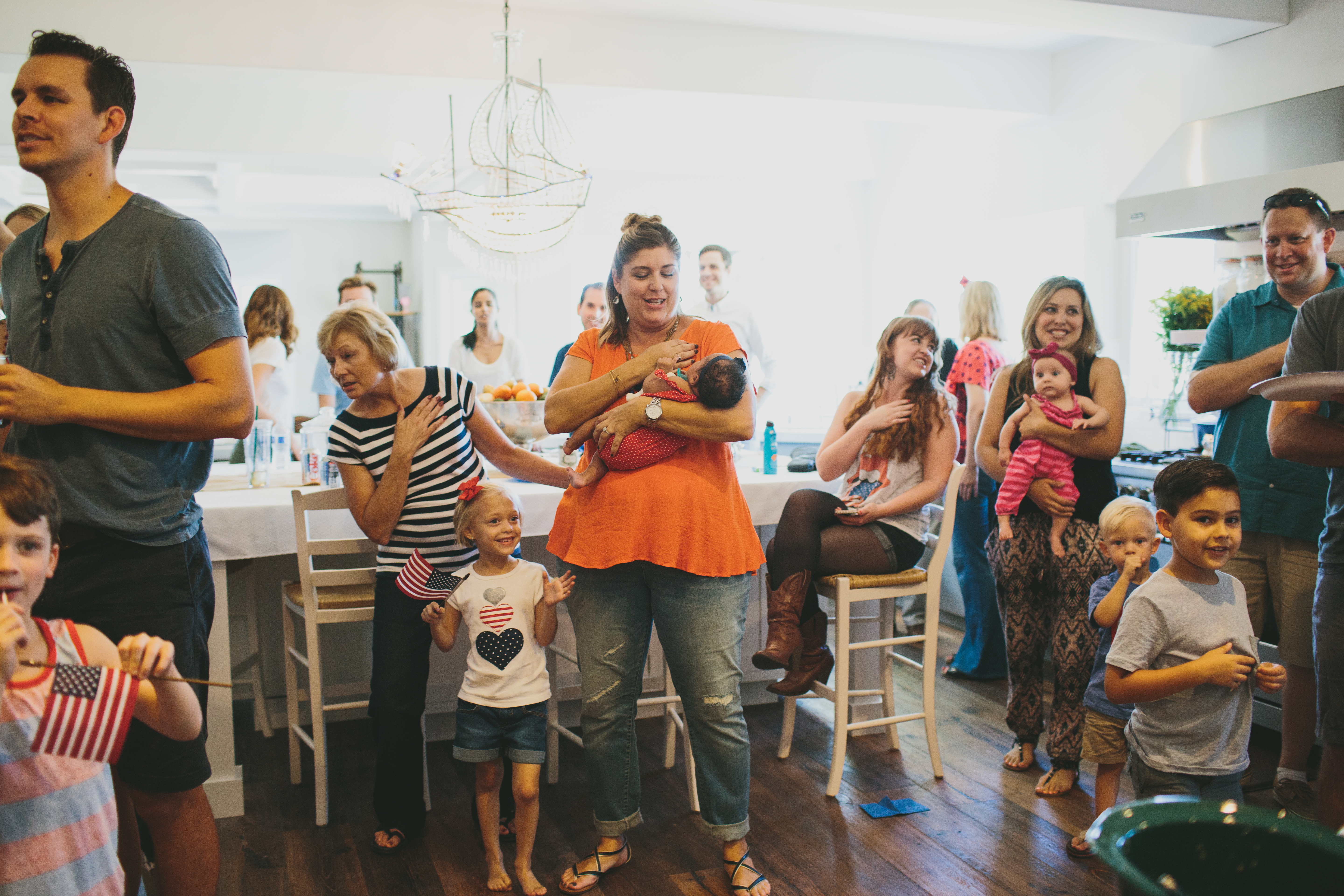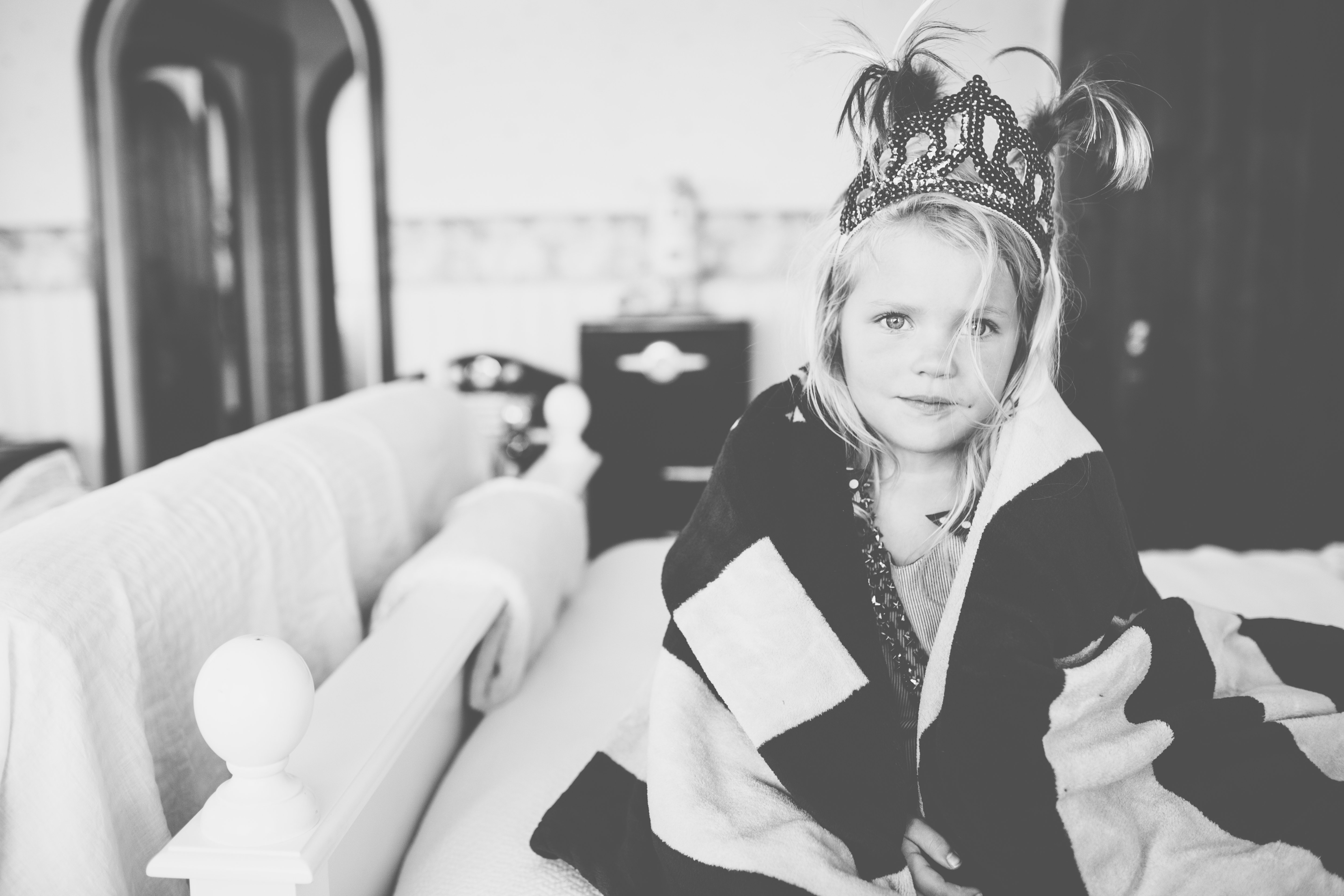 The VERY following day Rennix unveiled the theme for her 6th birthday.  'Bonnie Raitt and my best friend Pam'…..  Little back story…. Rennix has one of Jonny's old iPads full of music.  She has spent many a year narrowing down her favorites to a single small playlist. But her VERY favorite song is "I Can't Make You Love Me" by Bonnie Raitt.  Since about 4, she has played it on repeat, to fall asleep.  And it plays for hours until I turn it off when I'm going to bed.  Numerous times Jon and I have awoken to blaring from down the hall "Turn down the lights, turn down the bed" only to look at each other and loose it laughing.  You wake up in the middle of the night, you need your jam to put you back to sleep!  It's become hysterically funny. So her love affair with Bonnie has been strong for awhile.  And "Best Friend Pam" is one of my sisters best friends who has become part of the fam.  She's an incredible photographer (I will do a whole post on her one day!) and has shot the family at many special times in our lives.  (All the A1/Flag pictures were taken by Pam, The family picture at the top of this blog was shot by her as well).  She happens to have red hair (like Bonnie) which tiny Renn has always been drawn to.  She adores her Pam, so why not have this friendship be honored in the form of naming her party theme after her?  Some people give flowers, Renn names a party after you.
Again we shouldn't have been surprised…and again I shouldn't have been embarrassed sending out this Evite either…To know her is to appreciate a dimension of this life- not normally seen.  And those who love Renn, amusingly follow right along, down her yellow brick road, no matter where it may lead.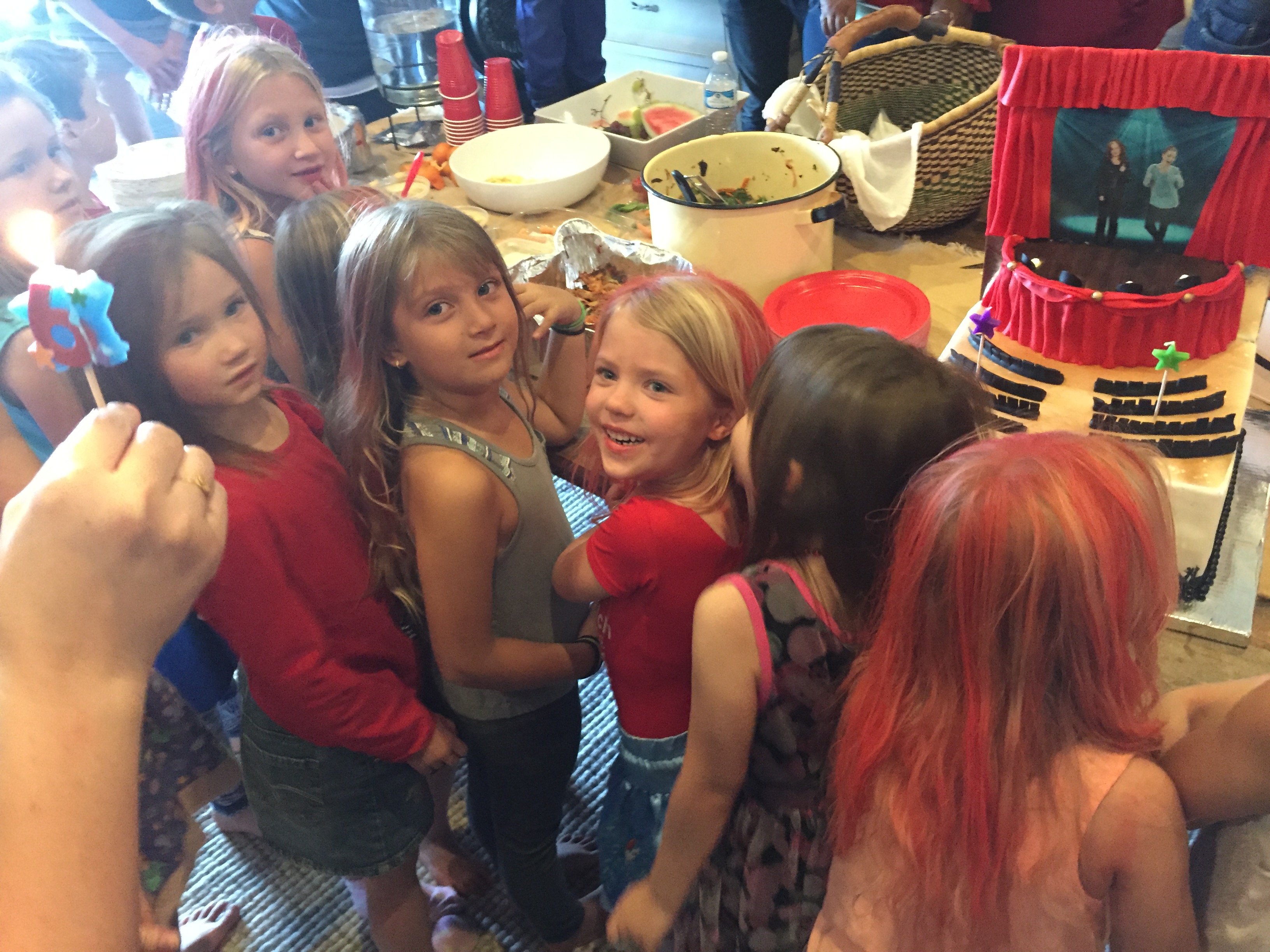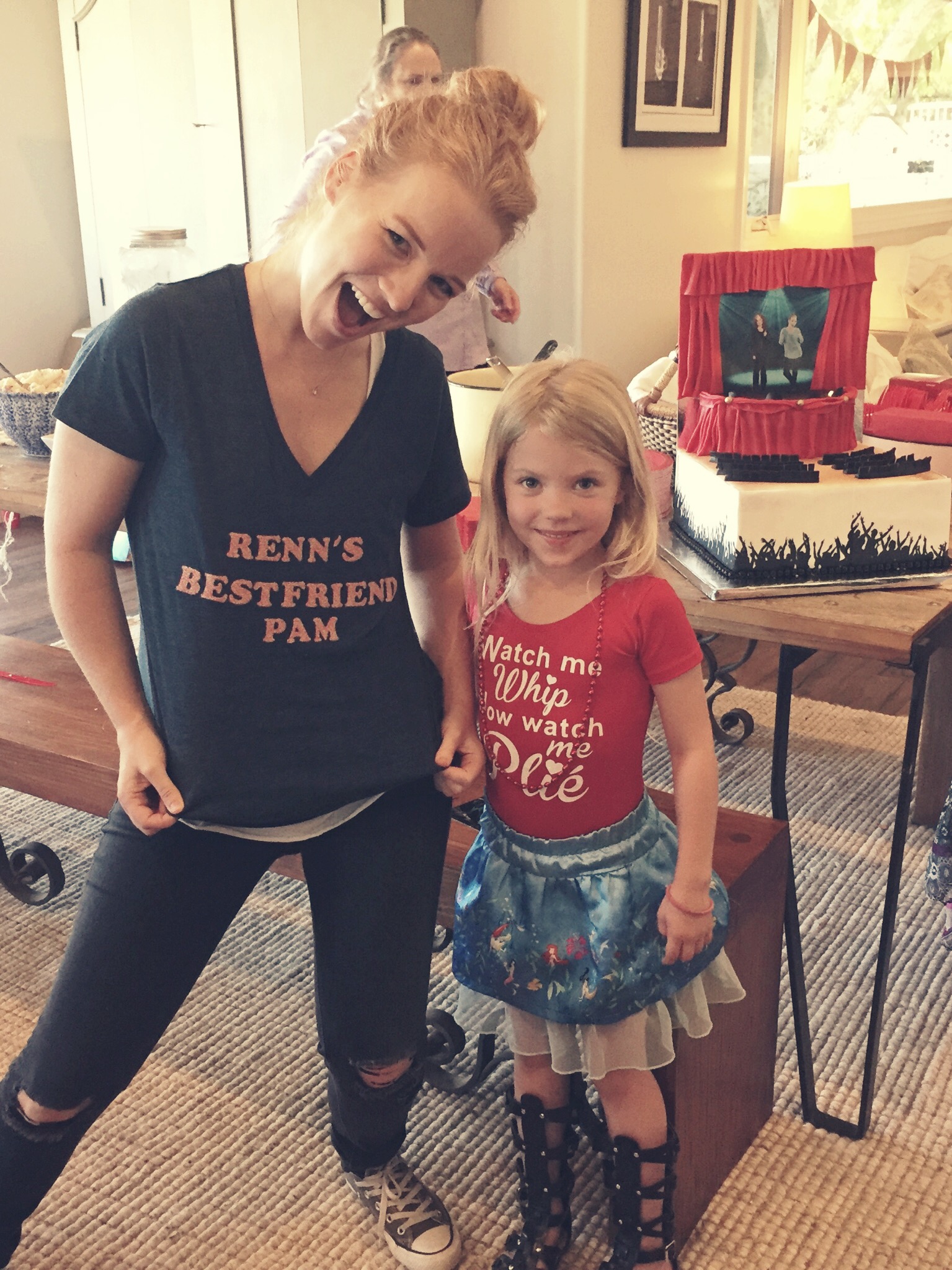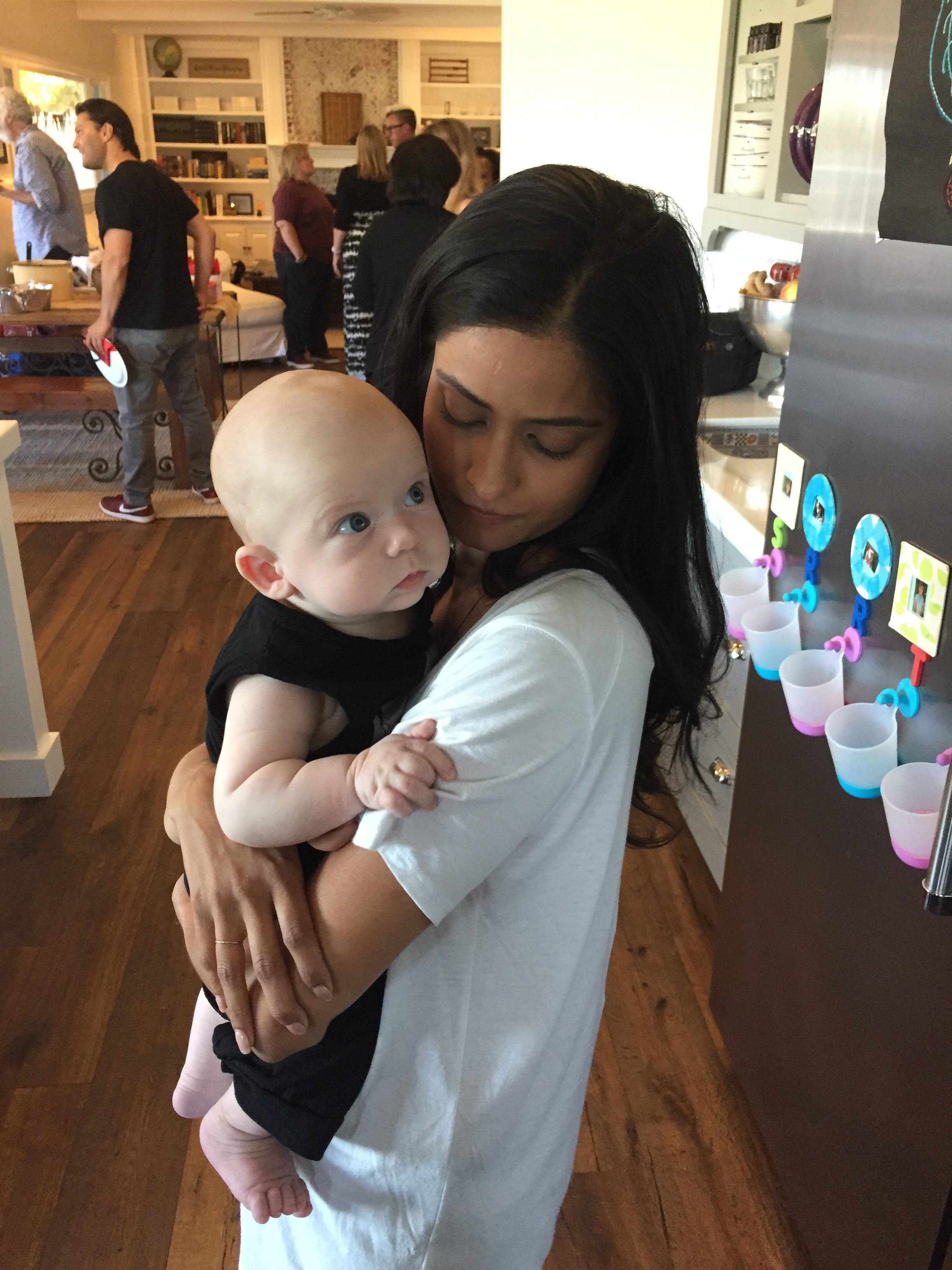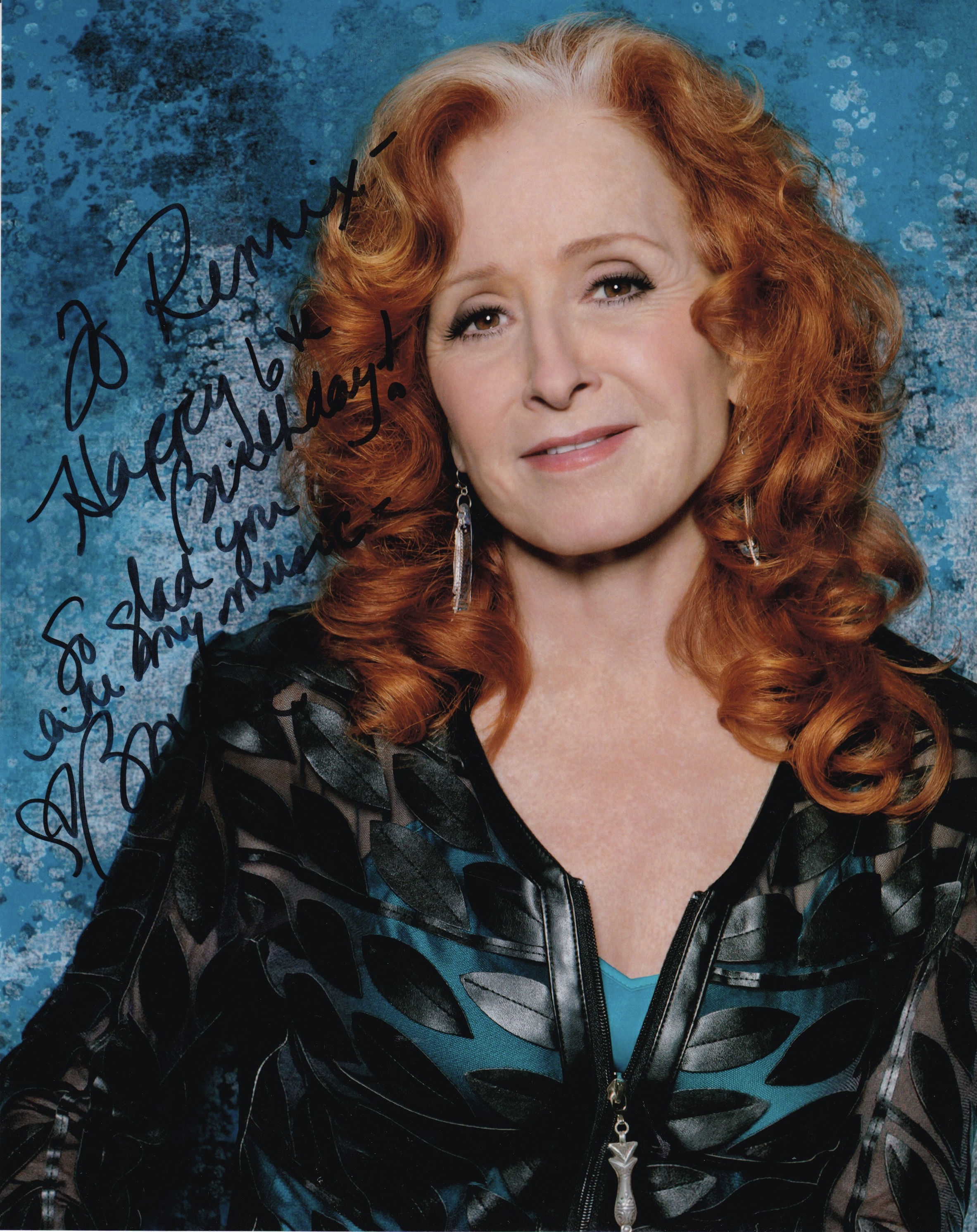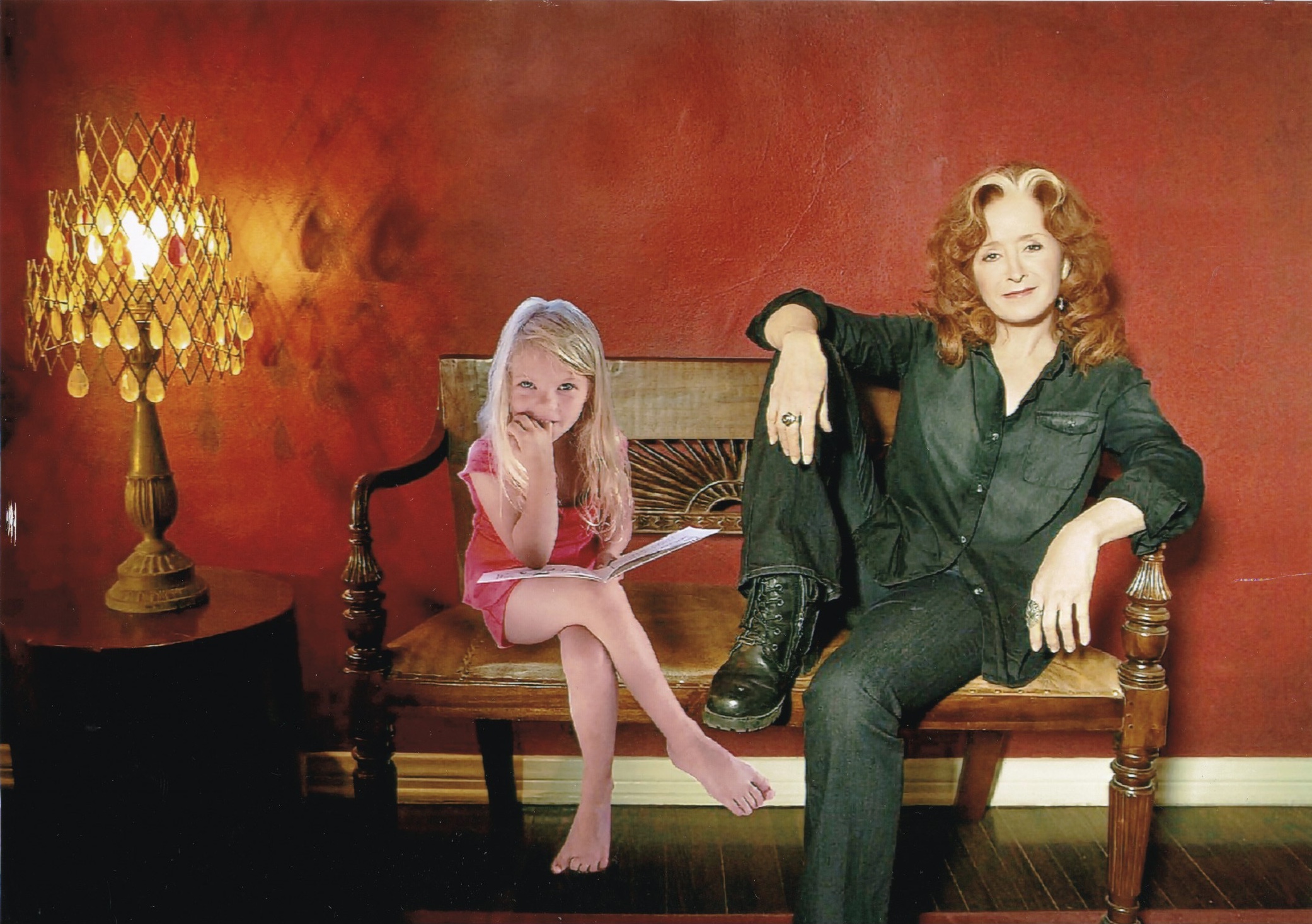 This party was a little different…Renn had friends her age and parents whom I barely knew.  What the heck are these poor unsuspecting adults going to think?  Hahahaha.  Once everyone got over the initial shock it became another hit.
As with the last, she requested that we not sing Happy Birthday but that everyone perform I Can't Make You Love Me in unison.  BEST MOMENT EVER. She stood and took it all in with a face that said "This is totally normal and man can you guys sing".  The poor other 6 year olds did not share this sentiment!  hahaha.  She blew out the candles on the most incredible cake which had Bonnie and Pam performing on a stage.  She was gifted Bonnie merch from her entire her career.  A vintage pin, a Bonnie mug, a handmade shirt made into a tiny dress a framed picture of Rennix superimposed on a bench with Bonnie.  Bonnie herself signed a picture for Renn!!!  She was in heaven.  It was the end all.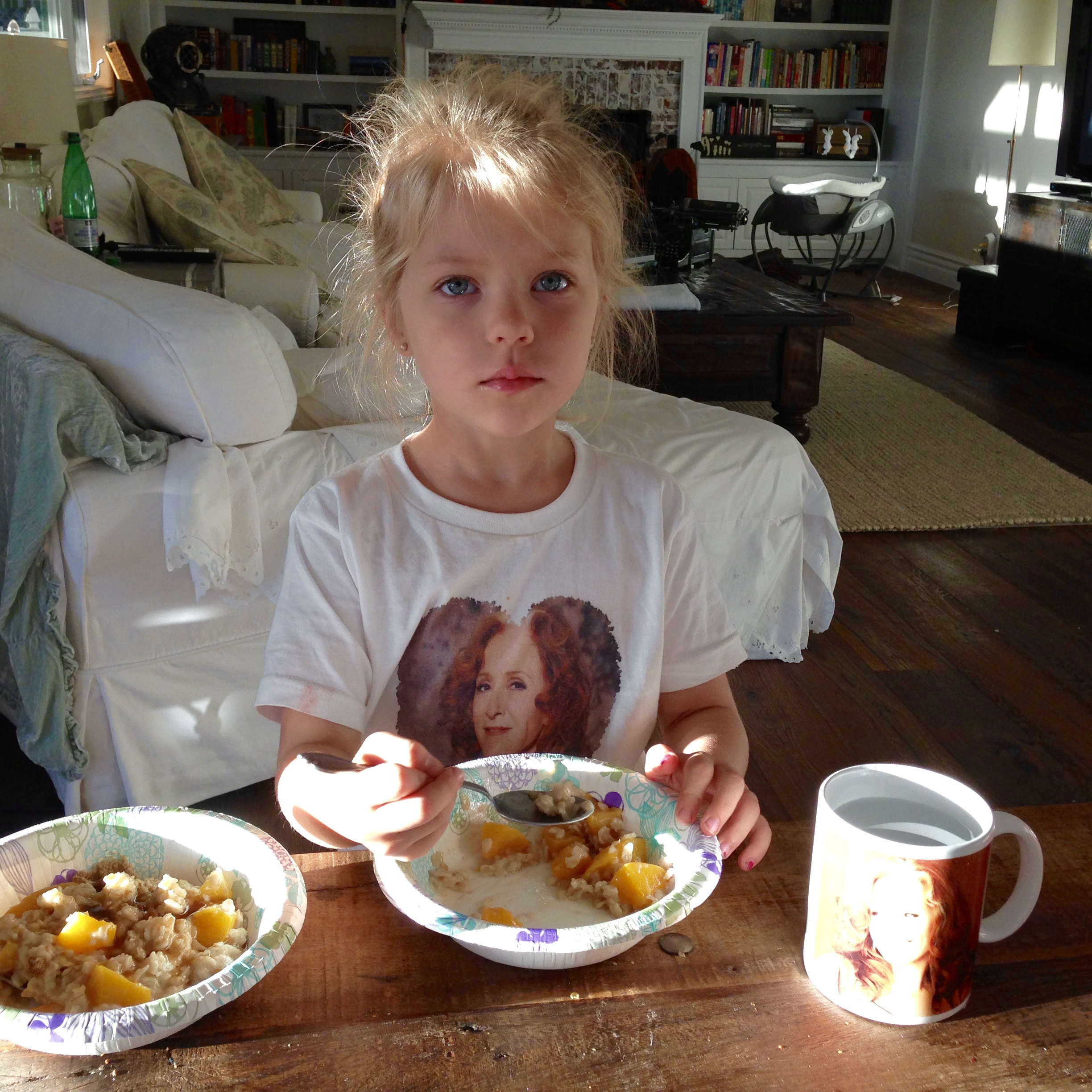 Who knows August 25th, 2017 might be a Strawberry Shortcake party.  She might look around and like most of us succumb to the thought that we need to fit in.  That the creative uniqueness that makes us all different is 'wrong'.  But I sure hope not!  I hope that I am floored every year.  That each birthday a little bit of Renn rubs off on all of us.  That her flare for the odd gives all who are around her the freedom to shimmy out of our shells….even just an inch!